Skype For Business Debuts On Windows Phone
Users with the old Windows Phone 8 are likely to be left disappointed as the Skype for Business is not compatible with the OS version.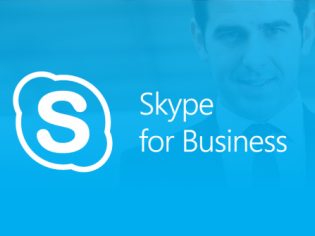 Microsoft has finally come up with Skype for Business in replacement with the existing Lync in the software giant's business-oriented lineup.
Though the app was officially launched in April, it is only now that the app is available on Windows Phone while Android and iOS still have the old Lync 2013 client in their respective app stores.
It is worth noting here that the new Skype for Business comes accompanied by new features and is also being offered as a free upgrade to users.
Comparing both Lync 2013 and Skype for Business, we can say that the user interface of the Skype for Business is something which we are closely familiar with in the consumer Skype client.
Along with this, it is being said that Microsoft has revamped notifications which is expected to consistently be delivered to the device the user is active on.
Also, with the latest move, the company has made it easier to pick up conversations when switching between multiple devices.
However, it is being said that the Skype for Business would be working only for Windows Phone 8.1 users while those with Windows Phone 8 are likely to be left disappointed until they upgrade their devices.