Airtel Will Launch 4G In Kolkata
Service will be available in the city this month.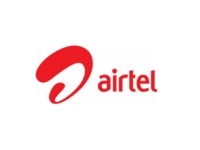 Bharti airtel is all set to launch its 4G data service, starting from Kolkata this month. The company also holds the licences for the Broadband Wireless Access (BWA) spectrum, said to be five times quicker than 3G, in four circles including Kolkata, Maharashtra, Punjab, and Karnataka. The service claims to provide subscribers with high-speed wireless internet access that supports video streaming and high-definition video conferencing.
Other firms such as Reliance Infotel, Qualcomm, Tikona, Aircel, and Augere have also won spectrum rights during the recent auction, but are yet to announce any plans about when their service will be available. Although phones supporting the 4G network haven't yet reached India, several handset makers are certainly planning to bring such devices to our shores in the near future. However, considering how expensive 3G plans currently are, it's anybody's guess what the new 4G tariffs will be like.