New Rumour Claims Android Powered BlackBerry Venice Slider Headed To AT&T | TechTree.com
New Rumour Claims Android Powered BlackBerry Venice Slider Headed To AT&T
Another rumour teases a BlackBerry Passport with Android styled keyboard and on-screen navigation buttons.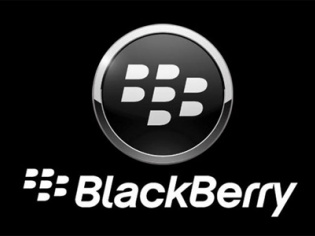 While rumours have been surfacing lately about BlackBerry making an Android smartphone, it was announced by CEO John Chen last week that an Android handset would be considered only if it could make it secure enough.
However, rumours started continuing about the device BlackBerry Venice which is said to be an Android smartphone.
Adding to the list of leaks and rumours, the latest buzz comes via a tweet by @evleaks (popular for such leaks) that the BlackBerry Venice is heading towards AT&T, the US telecom operator.
Also, Even Blass, the leakster who is known for such leaks on @evleaks tweeted along a photo of the smartphone with a QWERTY keyboard and the popular Android styled on-screen navigation buttons - Back, Home and Multi-Window along with an on-screen keyboard.
The smartphone in the image looks quite similar to the BlackBerry Passport, especially the one which was previously leaked with an on-screen navigation buttons and running Android 5.1.0.2055 OS version.
However, thus far, all we have got is nothing but rumours which say that the BlackBerry Venice slider smartphone would be coming with a 5.4 inch QHD display, 1.8 GHz hexa-core 64-bit Snapdragon 808 processor, 3 GB RAM, 18 MP rear camera and 5 MP front camera along with the latest rumour that it would be heading to AT&T telecom.
Whether BlackBerry Passport would be coming with an Android OS or would BlackBerry Venice be heading to AT&T alone or would it be available to other networks too? Answers for all such questions can be answered only by the company and we just have to wait and watch for the official announcement!
TAGS: Mobile Phones, rumour, BlackBerry, Android