Digital Locker: The Most Ambitious Project Under Digital India Programme | TechTree.com
Digital Locker: The Most Ambitious Project Under Digital India Programme
Digital Locker works with your Aadhaar Number and Mobile Number registered with it.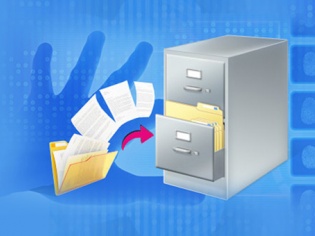 With Prime Minister Narendra Modi all set to launch the the Digital India programme on July 1 at 4 PM, it is being said that he would also be unveiling various schemes worth over Rs 1 lakh crore.
One of the prominent schemes under the Digital India programme is Narendra Modi's most ambitious project - the Digital Locker facility.
So, let's take a quick glance as to what exactly is this much talked about Digital Locker.
Digital Locker, also called as DigiLocker is a dedicated personal storage space linked to each resident's Aadhaar number meant to be used to store e-documents.
Going in-depth in to this, DigiLocker facility will help you to digitally store all the important documents like PAN card, passport, mark sheets and degree certificates.
It is also being claimed by the government that it uses authenticity services provided by Aadhaar and is aimed at eliminating the use of physical documents and enables sharing of verified electronic documents across government agencies.
Every user is said to be provided a dedicated personal storage space of 10 MB (too less to store all the documents though) in the cloud which is linked to the citizen's Aadhaar number.
It is also worth noting that the Digital Locker facility has already been up running since past couple of weeks with more than 5 lakh users already registered and the top 3 states are Maharashtra, Uttar Pradesh and Andhra Pradesh. However, this facility is still in the beta mode and is looking forward to receive feedback from its users.
While the Digital Locker makes facility to safeguard the important documents, many beta users of the facility have given feedback as the site should have at least 128 bit encryption and also the login should have a two way authentication process to make sure the right person has been logged in to the account.
However, the facility users the Aadhaar number and an OTP being sent to the mobile number registered with Aadhaar number during the registration process.
After successfully registering, the Digital Locker allows you to upload various documents including your SSC Certificate, PAN Card, Voter ID Card, etc.
However these e-documents stored in the Digital Lockers are needed to be e-signed in order to be valid and issued to the requestor.
So, with Digital Locker, you can actually share the documents with various government and private agencies for different purposes which other wise would be a tedious task.
TAGS: Digital India