Samsung Plans To Launch More Tizen Based Smartphones This Year | TechTree.com
Samsung Plans To Launch More Tizen Based Smartphones This Year
1 million Tizen based Z1 smartphones were sold in India alone hinting about the probability of its success.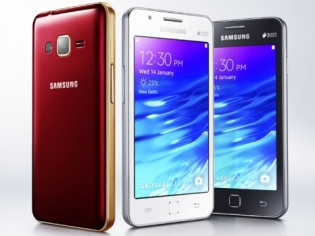 It looks like Samsung Electronics is having plans of launching more handsets running on its own Tizen operating system by the end of this year.
Though this seems to be not yet officially announced, Reuters has reported about the same.
It looks like Samsung is aiming at building its own ecosystem through Tizen which powers its smartwatches and premium television sets.
It is worth recalling here that Samsung launched its first Tizen powered smartphone dubbed the Z1 in India is January and has reportedly sold 1 million handsets so far in India alone.
However, we all know that if an operating system has to attract more developers to build apps, it is first advisable to expand the user base and also the numbers of devices being powered by it.
So, we feel that Samsung is looking at a similar strategy hoping to expand its very own Tizen's presence in the growing mobile market.
TAGS: Mobile Phones, Tizen, Samsung