"Ok Google" Command May Soon Work Without An Internet Connection
While the offline commands now seem very limited, Google can always add more in the future.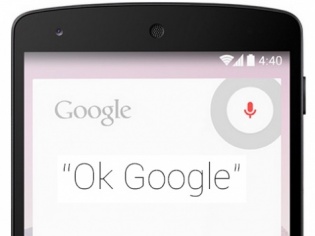 The popular "Ok Google" commands seems to be in plans to get extended to your offline commands.
Yes, the search giant Google may be working on some major changes which include the ability to use "Ok Google" command even when there is no internet connection.
This actually means that users will be able to "Make a call", "Send a text", "Play some music" and "Turn on WiFi" by using the popular "Ok Google" command.
However, it is worth noting that the command is for not available if the users are not having any internet connection.
The news comes in with the teardown of the Google App's latest version code by Android Police. This teardown also hints to strings which indicates that other features might soon be linked up with voice commands, such as turning up the screen brightness, and the device's volumes.
Adding more on this, though the offline commands seems to be limited now, there is definitely nothing to stop Google from adding more in the future.
However, it is always better to have a few than having nothing at all. Right?
But, since the company has not yet announced anything as such officially and also it is not yet clear if these commands will be allowing for flexibility in phrasing or not.
We even have questions about the accuracy without Google's servers to help out.
These questions and doubts can be better answered and clarified only through an official announcement by Google.
So, we just have to wait and watch!