Huawei Announces Android 5.1 Lollipop Update To Its Honor 6 Smartphone | TechTree.com
Huawei Announces Android 5.1 Lollipop Update To Its Honor 6 Smartphone
As of now, it is being said that chosen 6 users would be receiving the test build of Android 5.1 and EMUI 3.1.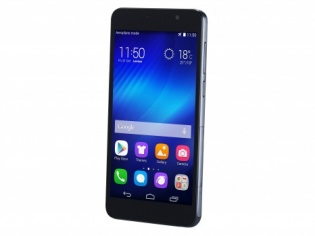 Huawei has finally announced that it is coming up with a new Android 5.1 Lollipop OS update shortly to its Honor 6 smartphone.
This indeed seems to be a great news for all the Honor 6 users who are at present stuck with the outdated operating system, Android 4.4.2 KitKat.
However, the Lollipop update is currently unavailable with beta testing going on.
Yet, you can have a glimpse of the latest Android Lollipop build and for that you need to register yourself at the Honor Club.
It is worth noting that, by registering, you become an exclusive Honor Club member and only member of this exclusive club can test the latest builds.
Adding in more details as to how can you register, you would be required to send an email to Huawei, with the subject 'Best Test Honor 6' along with the IMEI number to [email protected] and it is being said that chosen Honor 6 users shall be receiving test build of Android 5.1 and EMUI 3.1.
Lastly, speaking about the Android 5.1 enhancements, Honor 6 will likely be updated with better material design, improved lockscreen, touchwiz, floating action button and priority notifications such as events.
TAGS: Android, Huawei, Huawei Honor 6, Mobile Phones