Instagram 7.0 Is The Update Everyone Wants | TechTree.com
Instagram 7.0 Is The Update Everyone Wants
Adds revamped Explore and Search features.
Instagram clearly is the most progressive photo-sharing, social network out there these days. They keep announcing cool new experimental apps like Layout and Hyperlapse from time to time; and today even revamped their Search and Explore sections for their iOS and Android apps.
If you found the title of the article a bit odd, that is simply because parts of this update will stick to the US only... For now. Instagram plans to roll out the same globally, after they fine tune the update and its new features.
Coming to the new update, the explore section has been revamped. This is the bit that remains for the US region only for now. You now have a current trends showing up with the best photographs and a new explore collections on top.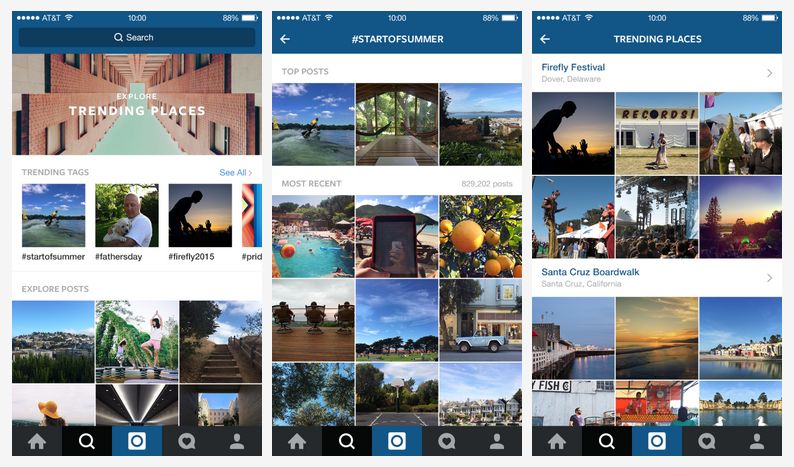 While the trends section allows you to browse through trending tags or trending places, that work with platform's built in algorithms, collections feature specially curated content. This content is updated from time to time, featuring interesting accounts and places, from musicians and extreme athletes to stunning architecture and gorgeous beaches.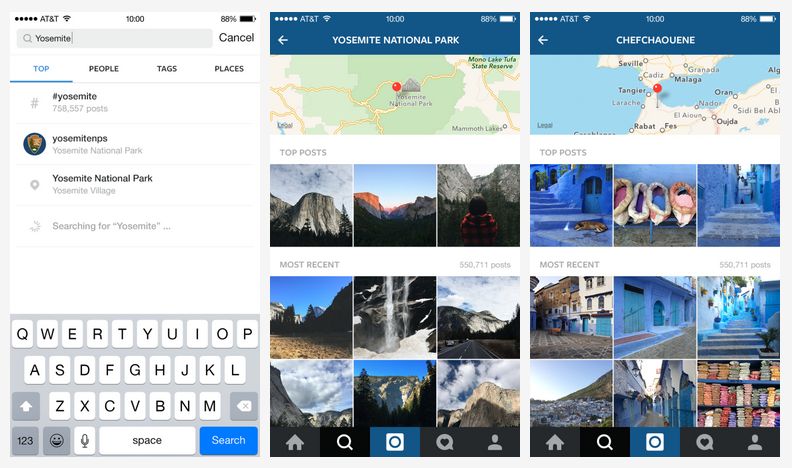 Search has improved too with the ability to search specifically for what your looking for, using all the filters all at once. The new Search bit of the update is currently available globally (right away). Search also features a new Places search, which allows uses to jump to one specific location and explore the place via the map layer itself. Obviously it uses Apple Maps as a layer for the iOS app so there may be a few places missing (Android users are lucky with Google's offering).
All things considered, version 7.0.1 is a big update for Instagram users, one that may see more people joining Instagram to discover new places.
As of today, the update is out only on Android and iOS. Windows Phone users will have to wait.