Windows 10 Mobile Build 10136 Lets You Choose Which Apps To Backup | TechTree.com
Windows 10 Mobile Build 10136 Lets You Choose Which Apps To Backup
Microsoft literally seems to be adding every possible option under the sun.
Those who are on the Windows 10 Insider Preview are indeed having a blast, as there is always something new to discover no matter which corner you are looking at. The new Windows 10 Mobile build 10136 brings a lot more and one of those interesting finds is the ability to selectively backup app data.
Right now, it actually seems like Microsoft is scavenging a lot of features from different operating systems and loading them up on the Windows 10 Mobile previews for testing. But again they do have a lot catching up to do.
Strangely most of them make perfect sense and the same can be said about build 10136.
Current consumer builds of Windows Phone 8.1 allows for a complete backup with the option to schedule when you want to get the same done.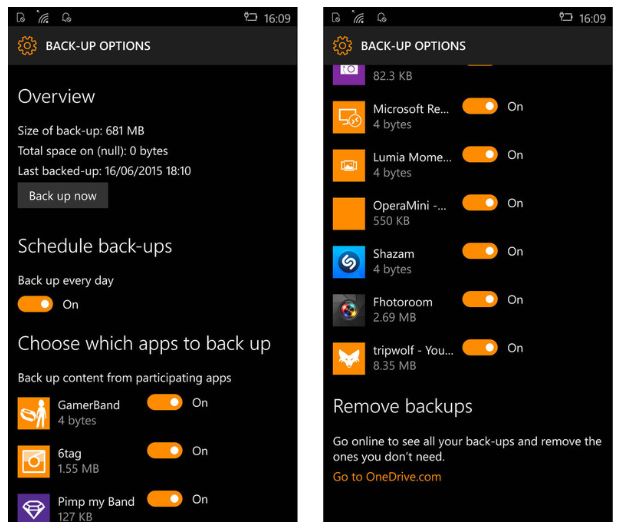 The Preview builds deliver a bit more in the sense that they allow users to choose which apps they want to backup to their OneDrive account.
Its as simple as moving sliders for apps that you want to backup and more importantly discovering that ones that allow you to.
While the new build for now does not allow you to delete any backups, we are pretty sure, Microsoft will add that in future builds as well.For now, you will have to access your OneDrive account from a desktop to accomplish the same.
TAGS: Mobile Phones, Software, Windows 10