Ello Launches iOS App While Hinting At Retail Revenues
The new social networking site also lifts the invitation system and declares itself to be available to public.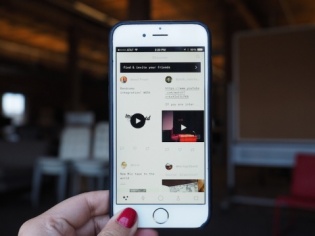 The social networking site 'Ello' which claims itself to be ad-free has recently done with its invitation requirement and also has launched its first mobile app in the Apple Store
This pretty much informs that the social network Ello was initially invite-only and also lacked a mobile app.
However, now, after seeing some prominent development in the last one year, Ello will several million users now still sticks to its anti-Facebook policy of promising to never use advertising or to sell customer data to third parties.
So, if you are ever wondering how would Ello make money, then it is said to be through selling personalised features and other services.
With these constant developments in hand, Ello has upgraded the service to include new ways to find friends, full search, real-time alerts, private messaging, private groups and "loves" instead of likes.
The launch of the app seems to witness the social networking site going public.
Also, further more, the company is thinking about a commerce feature which would let users sell items directly through their Ello feeds which sounds pretty much like the "Buy" button Pinterest just launched.
However, with these ad-free policies in hand and many competitors especially the giant Facebook, we just have to wait and watch if launching an iOS app can really help the company moving ahead in its determined direction.
TAGS: Ello, Social Networking, iOS, Apple