Samsung Opens Up About Its SwiftKey Vulnerability Issue | TechTree.com
Samsung Opens Up About Its SwiftKey Vulnerability Issue
It is never too late to patch things up.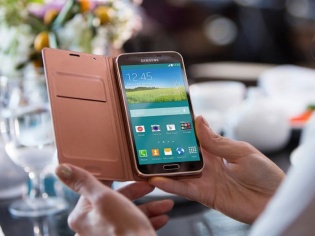 Samsung has finally spoken up about the whole SwiftKey vulnerability issue, which was discovered back in December last year, but was left open until now.
The Korean giant stated that the company is working on building a fix, and that its Knox-enabled smartphones will not need a firmware update to get rid of the vulnerability.
Samsung made an official statement stating that the company can fix the vulnerability via its Knox software's security policy updates.
"Samsung takes emerging security threats very seriously. We are aware of the recent issue reported by several media outlets and are committed to providing the latest in mobile security. Samsung Knox has the capability to update the security policy of the phones, over-the-air, to invalidate any potential vulnerabilities caused by this issue. The security policy updates will begin rolling out in a few days. In addition to the security policy update, we are also working with SwiftKey to address potential risks going forward."
Seems like Samsung is eating its own words out here. If they were that serious, they would have done what they are doing now, back in December and not 6 months later when the news reached the media.
While we are still unclear about whether these are just the Galaxy S6, Galaxy S5, Galaxy S4 and Galaxy S4 Mini models locked to carriers in the US, it is indeed something that Samsung as a responsible company should have covered a lot time ago to protect its customers.
Samsung is currently working with SwiftKey as well to avoid further mistakes in the future.
TAGS: Software, Mobile Phones, Android, Samsung, security threat, Security