TRAI Strikes Back At Telemarketers
Disconnects over 20k numbers, issues notices to 36k more, plus 94 agencies.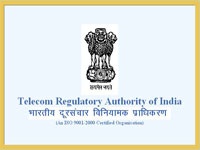 Mobile subscribers appear to have someone to bank upon, as the Telecom Regulatory Authority of India (TRAI) appears hell-bent on cleaning the trash from the country's telecom industry. In its latest move, the regulatory body has sent a strong message to telemarketers by disconnecting 22,769 defaulting subscribers and issuing notices to another 36,156 — in addition to 94 telemarketing agencies, should they fail to rein in their spam calls. This is in accordance with the Telecom Commercial Communications Customer Preference Regulations, 2010, which came into effect on 27th September 2011.
In a statement issued to the press, TRAI said, "As per the provisions of regulations, telecom consumers who do not wish to receive unsolicited commercial calls or SMSes, may register their preference(s) on National Customer Preference Register (NCPR). As on 29th March 2012, a total of 161.66 million customers have registered their preference on NCPR". The telecom authority is monitoring and enforcing regulations pertaining to protection of mobile subscribers from unsolicited commercial calls and SMSes. The act has a provision to issue a notice to individual numbers involved in malpractice, with a second violation resulting in disconnection. Affected mobile users can lodge their complaints by dialling 1909 or sending an SMS to the same number. Go TRAI!
TAGS: Telecom, Government, Security, Jayesh