WaferLabs Unveils ChargerPot In Replacement Of Power Banks | TechTree.com
WaferLabs Unveils ChargerPot In Replacement Of Power Banks
Yet, it looks like ChargerPot and Power Banks, both have different usages.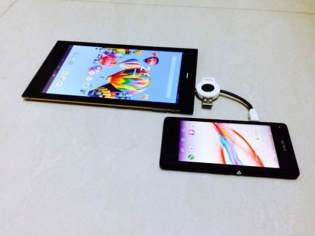 When power banks are on the rise, a Bangalore-based startup known as WaferLabs is planning to push them down.
The Bangalore based company has come up with a new phone-to-phone charger that also doubles up as a data transfer tool.
Dubbed as ChargerPot, the startup has designed it to transfer data between phones at 20 times the speed of Bluetooth and at the same charge the device by either connecting to your friend's phone or tablet via ChargerPot.
However, the company claims that all you need is a phone with microUSB port and OTG support in order to use this ChargerPot flawlessly.
Yet, while ChargerPot does sound like an innovative product, we feel power banks to be lot safer as charging your phone using your friend's device only seems like an emergency measure, and not something you can depend on when planning a long trip.
Also, nowadays, smartphones like Lenovo P780 and the Honor 6 Plus come with two way charging. But, using this ChargerPot as a means of data transferring, it does seem to make some sense.
TAGS: Accessories, ChargerPot, Power Bank