BlackBerry Might Be Considering To Launch An Android Smartphone | TechTree.com
BlackBerry Might Be Considering To Launch An Android Smartphone
The news came in less than a month after the Canadian company announced worldwide job cuts.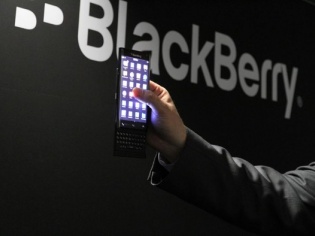 News are surfacing everywhere lately that the Canadian smartphone company BlackBerry is planning to launch an Android powered smartphone.
It seems that, the slider phone which the company has unveiled at this year's Mobile World Congress (MWC) would be the first Android smartphone by the company.
After seeing a decline in the selling of the company's handsets in recent times, this step might be a perfect decision to stay stiff in the fierce smartphone competition.
It is also being said the BlackBerry's move to use Android is part of the company's strategy to pivot to focus on software and device management.
However, it is worth noting that, the company which once dominated smartphone sales, now has a market share of less than 1 per cent.
Coming to the BlackBerry 10 operating system, this move doesn't necessarily mean the end of the more secured operating system, but, it may be an initial step to reconquer its share of market.
TAGS: Mobile Phones, BlackBerry, BlackBerry OS 10, Android