Apple iPhone Might Be Manufactured In India Soon | TechTree.com
Apple iPhone Might Be Manufactured In India Soon
Indian Government in talks with Foxconn Technology as part of the Make in India movement.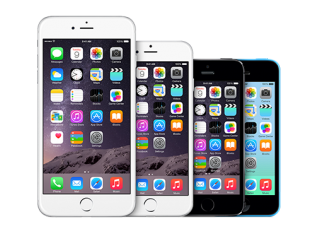 With the Indian smartphone market growing day by day, we see many Chinese mobile makers stepping in to explore the world's No.3 smartphone market.
Adding more in to this, it seems now that Apple's iPhone is in talks to be manufactured in India in an exclusive Apple plant yet-to-be built.
The growing wage inflation in China might be why Foxconn, the Taiwanese contract manufacturer which makes the iPhones for Apple is now looking towards to manufacture in India.
While this seems to be a significant development in the Indian mobile market, it could also lower iPhone prices in the country and help Apple compete effectively against the current prominent players like Samsung and Xiaomi.
Foxconn is also said to be scouting for locations now with an aim of developing 10 - 12 facilities in India, including factories and data centres by 2020.
However, there seems to be no detailed facts about this as of now.
But, if everything goes well, then this would be a return of Foxconn in to the land after they were forced to shut up shop in India last year after client Nokia closed down.
TAGS: Mobile Phones, Apple, Foxconn, Make in India