OnePlus 2 Name Confirmed By The Company's Latest Promotion | TechTree.com
OnePlus 2 Name Confirmed By The Company's Latest Promotion
The lucky winners of the promotional contests are said to experience an early preview of the OnePlus 2.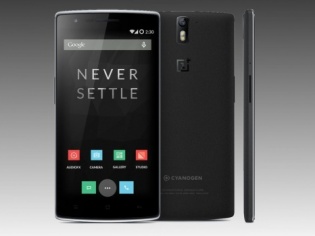 After being called as OnePlus 2 by many from past few months, the Chinese mobile maker OnePlus has finally confirmed its next killer flagship to be launched with the same name.
As we all know, the new un-announced device has so far seen many rumours and speculations for quite some time now.
Though a lot is already known about the upcoming device which is expected to be available for public in Q3 this year, nothing was really made official by its creators, except recently.
It is also worth noting that the company officially came up with a couple of new promotions for the upcoming handset offering its fans a chance to win a unique experience.
The key USP of this promotion is the unique experience which is said to be an early preview of the OnePlus 2.
While one promotion (Photo Mania 2015) encourages users to capture and submit the best possible snap without any editing or filter, the other contest (Your OnePlus Story) requires its users to create an original video speaking about the OnePlus.
The deadline for both contests has been announced as June 2015 and the grand price is a first hand experience of the OnePlus 2 at the company's headquarters in Hong Kong.
While this definitely looks like a pretty good promotional step to unveil the name of the upcoming flagship of OnePlus, we just have to wait and watch who would the lucky ones be! It could be you too!
TAGS: Mobile Phones, OnePlus, OnePlus 2, OxygenOS