Apple Announces WatchOS 2 At WWDC 2015 | TechTree.com
Apple Announces WatchOS 2 At WWDC 2015
While the developer beta version has been launched now, the final version for the public is expected to go live during this live.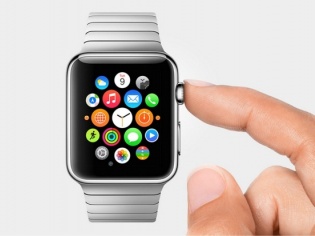 Apple has announced the arrival of the latest version of the WatchOS, the operating system that powers the Apple Watch at the WWDC 2015.
Dubbed as the WatchOS 2, the new version is said to include support for native apps, third-party complications, communications improvements, better health and fitness performance, new Siri capabilities and other new features.
It is also being said that the new WatchOS 2 will make it possible for the developers to build apps that run entirely on the Apple Watch.
While the developer beta version has been made available during the conference, the official full-version release is expected to come during this fall.
Below is a small list of features which the new update brings with it:
New watch faces including Photo Album face and Time-Lapse face, a 24 hour time lapse of iconic locales.
App developers can now make their own Complications.
The Watch will show a nightstand mode which displays charge, time and alarm.
Multiple screens for friends — and adding new people via your Apple Watch (instead of having to go into the iPhone Apple Watch app).
FaceTime Audio.
Replying to email from your watch.
Fitness app can now run natively. Siri can start / stop workouts. There are new achievements, too, in case you're some kind of athletic beast that's collected them all already.
Apple Pay will support store and loyalty cards, just like the new iOS 9.
Maps on the Watch just got way more useful. It now supports transit directions, and Siri can get you mass transit directions.
Speaking of Siri, it can now show you glances — "Hey Siri, show me the Instagram glances" — apparently even if it's not installed.
Custom watch faces! The WWDC crowd is applauding for wallpaper. This is the future.
To conclude, while Apple has the best smartphone ecosystem, the Watch apps have so far been fairly limited. But, now, with this latest Watch Operating System update, we expect to see some better native apps support.
TAGS: Apple, WWDC 2015, Apple Watch OS