Google Photos Unveiled With Unlimited Storage Space At Google I/O 2015
The app works on multiple platforms and seems to be a fierce competition to Photos app and iCloud Photo Library.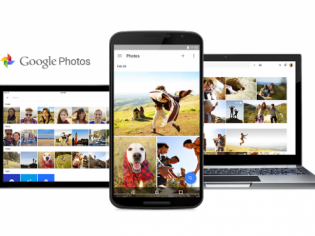 As expected, Google has finally announced its Google Photos app at the Google I/O developer conference 2015.
The new photos application is said to be similar to Apple's very own Photos app and iCloud Photo Library.
However, it looks like Google has taken its step with an aim to win over the likes of Apple, by announcing the new Photo App to be completely free, without any subscription fee or access charge.
But, in contrast to this, Apple offers free space for just 5 GB, above which it charges $19.99 every month for 1TB space of iCloud storage which looks like a big joke in the current market.
Coming back to the Google Photos, Google is said to automatically backup and sync photo and video libraries using Google Drive storage and not local device storage.
Speaking about some exciting features of the app, we can sum up that the app comes with some incredible brains snapped into it.
The app seems to identify people as accurate as possible, however, making some glitches here and there while recognising people wearing sunglasses.
Also, it is worth noting that, while the app comes with unlimited storage, you might want to understand that the photos being saved on the Google Photos app are a little compressed. But, we suspect that there may not be much of a difference visible unless we go deeper to notice the difference.
To add in more, Google Photos is a cross-platform application with access from the web for computers and a native app for Android and even iOS. This is believed to act as another plus point for Google to take over the likes of Apple.
TAGS: Google Photos, Google I/O 2015