Google Tone Lets You Share URLs Via Sound
We feel that such features are better useful in smartphones than in PCs.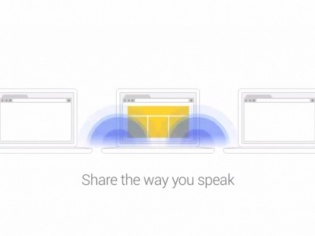 The Internet giant Google has recently come up with a new plug-in for its Chrome browser allowing people to share links with each other.
Named as Google Tone, the new Chrome extension is said to be a very easy way to share links among people and the plug-in is said to work by sending out an audio signal.
An official Google Blog post tells us that Tone grew out of the idea that while digital communication methods like email and chat have made infinitely easier, cheaper and faster to share things with people across the globe, they've actually made it more complicated to share things with the people standing right next to you.
Tone is said to provide an easy to understand broadcast mechanism that behaves like the human voice.
However, there may slightly be differences in the working of the app keeping in mind that it is audio based and the orientation of laptops, acoustic characteristics of the space, particular speaker volume and mic sensitivity and even where you are standing will all affect Tone's reliability.
For the interested ones, here is where you download and how the plug-in actually works.
Install the Tone extension for Chrome by clicking here.
Then simply open a tab with the URL you want to share. Make sure your volume is ON and press the Tone button.
Your machine will then emit a short sequence of beeps which the nearby machines receive as a clickable information.
It surely sounds like an interesting way to share links. But, the drawback is that, this is still a Google Chrome extension and we would definitely like to see such great innovation in Android and iOS pretty soon.
TAGS: Google