Google India Launches Affordable Chromebooks By Xolo And Nexian
Both the chromebooks are available on Amazon and Snapdeal at Rs 12,999.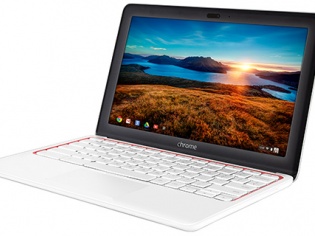 Targeting the education and business sectors, the Internet giant Google has recently launched a new range of affordable Chromebooks and Chromebox devices.
Running on the company's very own Chrome OS, the affordable new chrome devices are out in the Indian market after an year since the launch of its early devices.
Starting from Friday, two chromebooks, one by Xolo and another by Nexian priced at Rs 12,999 are said to be available exclusively on Amazon and Snapdeal, while the third chromebook by ASUS will arrive in a couple of months.
To add more into this, Amazon India also tweeted recently about the exclusive availability of the 11.6 inch Nexian Chromebook on its website.
Have you checked out the Chromebook yet? See more @ http://t.co/Ey3F2rCqCn #AmazonExclusive pic.twitter.com/ikkbOFeO15

— Amazon.in (@amazonIN) May 15, 2015
Speaking about the adaptability of Chromebooks in Indian schools, it seems that these laptops are a hit among teachers and students around the world for their easy to use, share and manage facilities.
Also, Google is all set to introduce the Chromebox for meeting for Indian businesses with a price tag of Rs 90,000. A Chromebox is a personal computer running Google's Chrome OS operating system. The device is a desktop variant of the Chromebook laptop.
Coming to the specifications of the Xolo and Nexian Air Chromebooks, they are powered by a Rockchip 3288 SoC having a 1.8 GHz quad-core Cortex A17 processor with 11.6 inch TFT display, 2 GB RAM and 16 GB internal memory which is expandable via microSD card slot along with a bluetooth sharing option.
Additionally, both Chromebooks feature two USB 2.0 ports and one HDMI port each. There's also a 1MP web camera catering to your needs of video conferencing. Keeping up the charge for up to 10 hours on the Xolo Chromebook is a 4,200mAh battery, which also powers the Nexian Air Chromebook but the company says it gives up to 8 hours of runtime.
TAGS: XOLO, Google Chromebook, Nexian