Now You Can Send Direct Messages To Anyone On Twitter | TechTree.com
Now You Can Send Direct Messages To Anyone On Twitter
The feature by default is turned off and can be enabled anytime.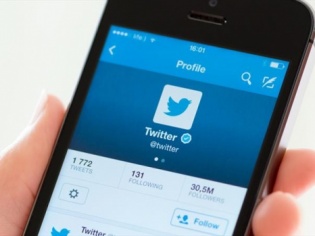 Twitter seems to have made a few changes in its 'Direct Messages' feature.

Unlike how we could receive direct messages from users whom we follow, now, twitter is allowing to receive direct messages from anyone with a Twitter account.

However, though the feature is now available as an optional one, it can be turned off if we feel awkward to enable it.

It is also worth noting that the new feature is disabled by default and users can switch it on any time in their settings menu.

Also, to remind you, the feature is not completely new. Twitter had rolled out this feature as a test in October 2013 itself but took it off in a month's time.

We somehow have a feeling that Twitter is looking to take on the likes of WhatsApp and Facebook Messenger with the re-launch of this feature.

To add in more on this, users are likely to see a new direct message icon on those profiles of people who have enabled the setting on Android or Apple iPhone.

However, this feature does looks like encouraging unsolicited messaging. But, at the same time, we feel that Twitter might be looking at providing businesses another way of communicating with consumers.

Whatever may be the reason, it is now up to users to whether keep the feature disabled or enable it and also decide whether the feature is useful or annoying.
TAGS: Twitter