Google's New Mobile-Friendly Search Update Is Worrisome | TechTree.com
Google's New Mobile-Friendly Search Update Is Worrisome
Splits the web up into mobile and desktop.
Google's new search engine update is up and running and will now cater to devices individually. So if you were to search the web from your mobile device, you can expect search results leading to pages that are optimised for mobile devices.
What all of this means is that websites that are optimised for a proper mobile viewing experience will show up in mobile search results, while the desktop one will appear at the very bottom.
By proper optimisation, Google means users should not need to zoom in to read text or view images, and that the page avoids content that is unplayable on mobile along with horizontal scrolling.
If the same users hunts for the same term on a desktop, the results will be different as not every website (surprisingly) is well optimised for the web. For those that are optimised for both, will end up being on top on both mobile and desktop.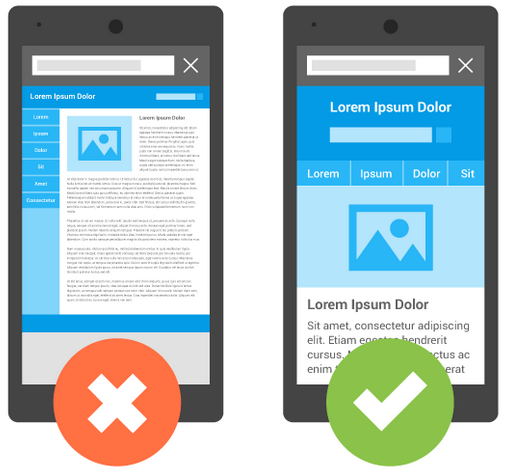 The good news is that the consumer or user will get access to web pages where in they do not have to pinch to zoom and read. Bad news is that a lot of websites that are not optimised for the same will lose out on traffic.
Google has made things pretty clear by laying down the following rules that its new update will:
Affects only search rankings on mobile devices
Affects search results in all languages globally
Applies to individual pages, not entire websites
Still then, we are pretty sure everyone is getting their websites checked with the search giant's Mobile-Friendly Test tool.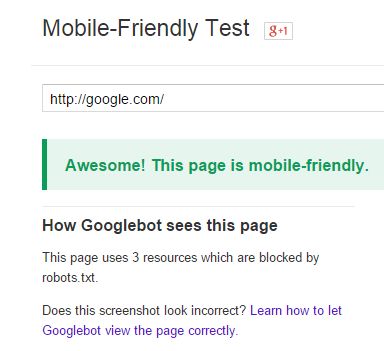 Oddly, the test tool points out the same flaws with Google.com as well. So we are pretty unsure about whether the tool is accurate or not.
For now, there stands a big divide and obviously developers will have to wake up and optimise their websites for the mobile web, which frankly speaking is where most people end up reading news online (not the desktop).
TAGS: Internet, search engine, Google, Google search, Mobile Phones, Desktops