Smartphones May Soon Get A 52 MegaPixel Camera | TechTree.com
Smartphones May Soon Get A 52 MegaPixel Camera
The camera module by 'Light' contains multiple lens and sensors pretty much like the dual camera in Honor 6 Plus.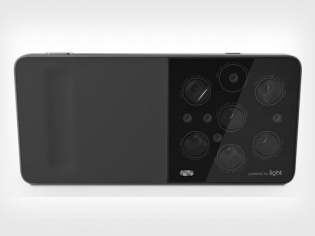 Have you ever imagined taking pictures in your smartphone with a 52 MP camera in it?

You may feel a little awkward hearing this. But, this is what the Silicon Valley startup company 'Light' is aiming at.

The company seems to be working on building camera modules that feature an array of lenses and sensors.

To add in more on this, we can remember that Linx, the company which Apple had acquired recently, too works on the same thing; packing multiple lens and sensors in a single camera module for greater quality pictures.

Coming back to Light, it is working on a goal of bringing in greater zoom capabilities in a smartphone without actually increasing the size of the camera module.

In support of this, the company has released the image of a protype with multiple lens and sensors on its official website.

Also, recently, we all know that Huawei came up with a dual camera smartphone Honor 6 Plus which has been claimed by the company to capture DSLR like photography.

It surely thunders our thoughts thinking of many lens and sensors by Light keeping in view the dual camera giving out DSLR like picture quality.
This is how actually the Light's camera module would look like according to Technology Review.

However, the company working secretly on the future of digital imaging has not revealed much information about the 52 MP camera. Yet, we believe to expect the same technology to arrive in smartphones by the end of 2016.