Google+ Photos Can Now Be Found In Google Drive | TechTree.com
Google+ Photos Can Now Be Found In Google Drive
You will no longer have to upload your photos in two places.
Google has finally done something about Google+ Photos. The service that was initially a part of Google+ and then became a stand alone Photos app (still connected to it), will going forward also be visible your Google Drive app as a sub section.
Don't worry though, the standalone Photos app (with all its auto-awesome editing capabilities) still exists, and the presence of 'Google Photos' in your Drive app is simply to keep cloud images (from your smartphone and the one that you store online) in one place.
It indeed is a great idea to integrate the two since it was getting pretty confusing to open the one place for all things cloud in the Google universe (Drive) and not find your smartphone photos in there.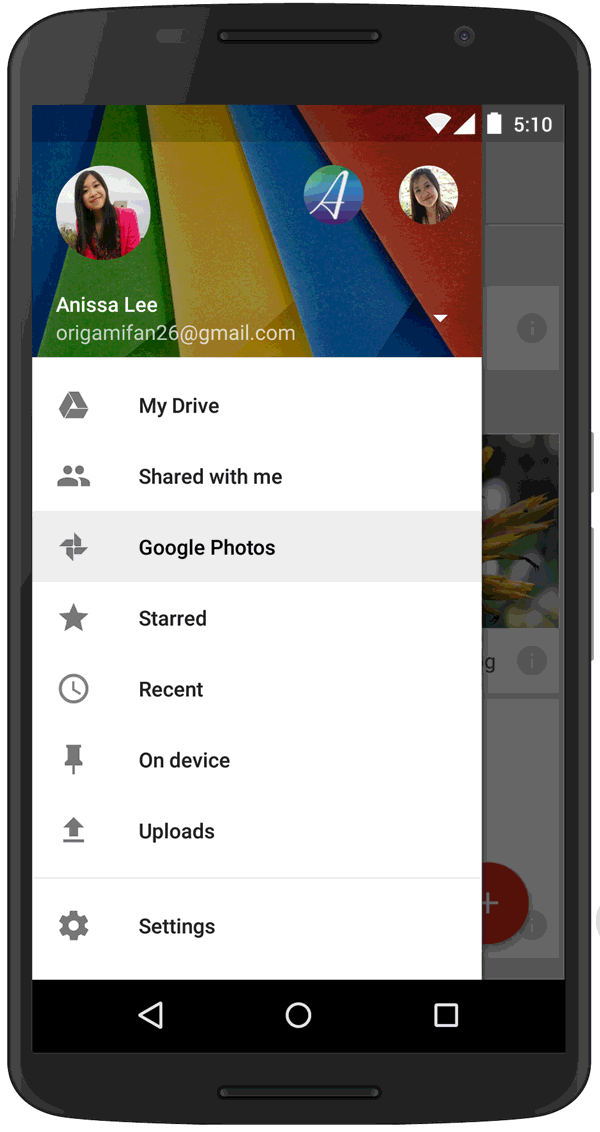 If you were wondering how does this affect that 15 GB of free Google Drive storage? Well, Google has thought about this and apparently, "photos that you can see in both Google+ and Drive only count once towards your storage limit.".
We think this has more to do with the skinning of Android than anything else. This is because a Samsung device for example comes with its own Gallery app, and this was the case with Nexus devices as well until Lollipop 5.0 happened.
Buy a Nexus 6 today and you will be surprised to not find a Gallery app at all. Google+ Photos (now called Photos) then seems to have replaced Gallery altogether, which is why the app is currently being fostered by the Google+ App.
Obviously all of this will change once Google finalises its plans to turn Google+ into 'Streams' (a social network by itself) while Google+ Photos turns into just 'Photos' a separate photo-sharing network to compete with Flickr and the like (more like a revamped Picasa Web Albums of sorts).
As for when the mass exodus from Photos to Google Photos (in Drive) begins, the official post states that you will begin seeing your new photos in Drive (under the Google Photos tab) immediately while the older ones will take a few weeks.
Oh yes, the Google Photos section is now active for the iOS Google Drive app as well.
TAGS: Apps, Software, Google Drive, Google, Android, iOS, web apps