Facebook Tests Solar Powered Drone To Support Internet.Org | TechTree.com
Facebook Tests Solar Powered Drone To Support Internet.Org
The drone dubbed Aquila is one aspect of Facebook's Internet.org plan to extend Web access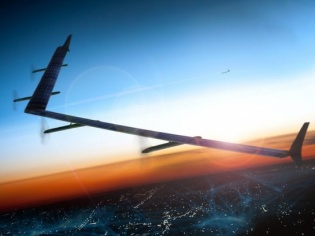 Looks like Facebook has taken Internet.org seriously and is working hard to make it a successful initiative.

Soon after Google announced about its tie up with several service providers for its Project Loon, which utilises high-altitude balloons to beam Internet down to devices on the ground, Facebook too has announced about its new solar powered drones providing the same facility.

With an aim of connecting with people in remote areas who have access to either poor or no Internet, the initiative was started around 3 years ago.

To remind you, India too is among other countries where the initiative is providing free basic Internet access to 6 states in collaboration with Reliance.

To support this initiative more and to take it further, Facebook recently tested a solar powered drone which it calls as 'Aquila'.

It is also learnt that Aquila has completed its first test flight successfully in UK.

Aquila is powered by solar panels on its wings and will be able to stay at altitudes of more than 60,000 for months at a time.

The aircraft is designed such that its wingspan is greater than a Boeing 737, but the drone weighs less than a car.

It is believed that the aircraft would beam Internet access down to people from the sky.

However, we believe that it is possible only in the distant future that these drones would be beaming Internet throughout the globe as safety measures, communication and batteries have to be tested and also Facebook should form partnerships with carriers everywhere.