Google Keep Gets Labels With New v3.1 Update | TechTree.com
Google Keep Gets Labels With New v3.1 Update
A must-have feature finally makes its way on to a great note taking app.
Indeed Google Keep versus Evernote would not be a fair fight. Still then Google's simplicity indeed takes the cake for a simple and quick way to take down notes. But until now, categorising your notes was indeed a big problem, unless you did it by colour (which is still a bit limited).
This is why Google's newest update is a great one. It delivers the ability to add labels and also allows you to add recurring reminders for your notes.
While the reminder feature is not new with Google Keep. The ability to add recurring reminders certainly makes things a bit more useful for the notes and it does the same for the app as well.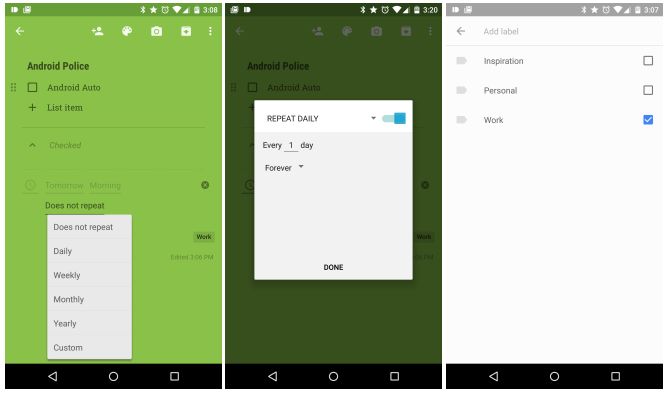 As for the new labels feature, it is indeed a blessing. No longer will you need to categorize your notes by colour as you can choose to label a new note from the existing set of labels or even create custom ones.
This was indeed one of the much requested features that many Evernote users who also happen to use Keep may have missed.
As always, the update is rolling out gradually. Else you can head to Android Police and download the .apk file and get it installed manually.