New iPad Now Available In India Through Tradus.in | TechTree.com
New iPad Now Available In India Through Tradus.in
The $500 (Rs 25,000 approx.) tablet is being sold for Rs 36,800.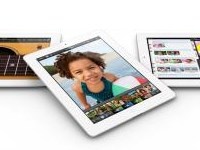 Do you love the "new" iPad, and can't wait for the official Indian launch? Well, you don't really have to. That's because Tradus.in is now selling the latest Apple tablet sporting a higher resolution display, increased processor muscle, and 1080p recording. Since the device is sourced from an international distributor (whose identity hasn't been disclosed), delivery will take at least 15 days from the time you place the order. The Tradus.in rep claims that the tablet is backed by 1 year international warranty. Sold in white and black, the 16 GB Wi-Fi version is the only version available and it costs Rs 36,800. That's quite a premium over its US price of $500 (Rs 25,000 approx.).
However, that's the price you have to pay if you don't have the means to import one from the US. If you're feeling rich, you can order the tablet by clicking this link (Hint: it's listed as the iPad 3). The rest of the loyal fans can hopefully quell their compulsive obsessive need to buy every new Apple device indefinitely till it's officially introduced in India.