HTC To Replace Damaged One & M9 For Free | TechTree.com
HTC To Replace Damaged One & M9 For Free
You can do anything you want to do with the smartphone for a period of one year, without worrying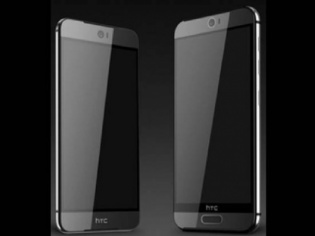 A few people are prone to accidentally damaging their phones, which are not covered by the company warranty. If you are one of those then HTC is the brand for you.
No, the company hasn't launched rugged phone. Instead they have launch 'Uh-Oh' protection that will offers free phone replacement in the case of a cracked screen, water damage, or a carrier switch within the first twelve months from the date of purchase.
HTC's Jason Mackenzie, President, HTC America revealed the news at an AMA (Ask Me Anything) session. HTC's 'Uh-Oh' protection plan will include the new flagship, the HTC One M9, alongside its predecessor, the HTC One (M8).
The Indian customers will have to wait for some time as the new plan is only for the US customers, but the company might roll it out in other countries too.
The firm also announced the HTC One M9 will be available from carriers in the US starting April 10.
Under the new 'Uh-Oh' protection plan, HTC will offer only one free replacement phone for cracked screen, water damage, and carrier switch while in case the user doesn't need a replacement - the company will offer $100 off toward the purchase of the next HTC One.
The Taiwanese company has not revealed any time-frame for the rollout of the 'Uh-Oh' protection plan; though the company's Terms and Conditions page notes that the plan will cover the HTC One (M8) bought on or after April 10, 2015 and prior to August 31, 2015 while the new HTC One M9 purchased prior to August 31, 2015. Notably, HTC's new service covers consumers for one full year, unlike HTC Advantage's six month policy.
TAGS: HTC One (M8), HTC One M9