OnePlus To Roll Out Android 5.0 Lollipop Update By March 30
The company has declared to give away five OnePlus One smartphones if at all it misses the deadlines.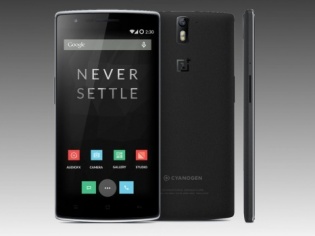 Chinese smartphone startup OnePlus which is known for its premium smartphone OnePlus One is now ready to join the Android 5.0 Lollipop league.

The company is all set to push the Over-The-Air Lollipop update for the OnePlus One smartphone on or before March 30.

To add more, the update will actually be CyanogenMod 12S which is based on Lollipop 5.0.

It is worth noting that an executive of OnePlus has posted a thread in its official forum with a detailed message about the update and why it was delayed.

Accordingly, the company had to run into some unexpected roadblocks which have been resolved recently. There were also issues regarding the camera module which had to be rebuilt for compatibility.

Now, since everything is set and updated, the company has announced two Android Lollipop updates.

While one is CM 12S which is the official OTA update for the OnePlus One which will be released on or before March 30, the other is the OxygenOS which is the official release of the company's own Lollipop-based ROM which will be available for download on or before March 27.

Also, interestingly, the company has put out a deal for all its fans just to show their commitment to its fans.

The deal is that, if at all the company misses either one of the deadlines, it will be giving away five 64GB OnePlus One devices to its fans.

However, only those fans who reply to the thread are eligible for the deal.

So, if you have waiting to grab your hands on the phone, you can immediately reply to the thread.

But, we have a belief that the company will keep up its word and everyone shall receive the update instead of you receiving the free phone!
TAGS: OnePlus One, Android 5.0 Lollipop