Apple Watch Pre-Orders Start On April 10 | TechTree.com
Apple Watch Pre-Orders Start On April 10
Base model to cost $350 (approx Rs 22,000).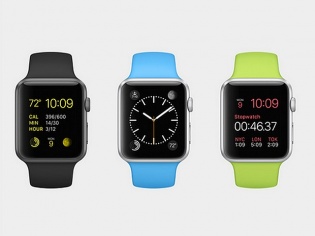 A few months after the official announcement, the Apple Watch is ready to hit the stores. The Cupertino-based company has stated that the gadget will be up on pre-order starting from April 10. It will ship on 24th of the same month in select countries.
The first nine countries to get dibs on the Apple Watch are Australia, Canada, China, France, Germany, Hong Kong, Japan, UK, and US. No mention of our poor India, yet.
Pricing a bit tricky affair, as the gadget is customisable using multipl combinations. There are two dial sizes: 38 mm and 42 mm (height). Depending on your requirement (and budget), Apple offers three versions of its Watch.
First, simply called 'Watch' comes with a stainless steel case and a range of stylish bands. Next-up is 'Watch Sport' that features Anodised Aluminium cases and bright coloured bands. The 'Watch Edition' will allow Apple to compete with the jewellery brands as this version boasts of a 18-karat gold cases and premium bands.
The base model will cost $350 (approx Rs 22,000). Based on your choice of materials, the expensive model can go as high as around $10,000 (approx Rs 627000) equivalent to the price of a sedan.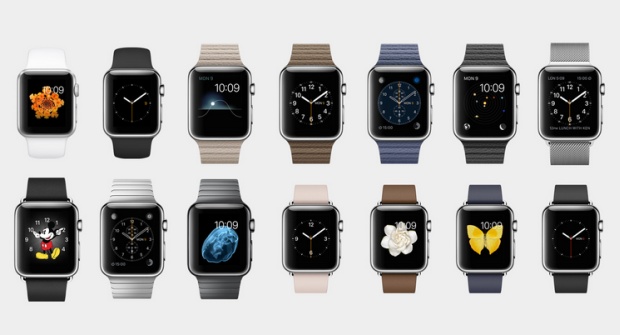 Apple isn't the first company to unveil a smartwatch. However, it might become the first company to taste success in this segment. What gives the Apple Watch an edge over the competition is the focus on design. It is one of the very few smartwatches that look good.
The Apple Watch will work as a companion device for your iPhone. It will notify you about the incoming calls, text, and alerts. Thanks to the built in mic and speaker, you can answer a call directly on the Apple Watch. With the combination of heart-rate sensor, GPS, and accelerometer, Apple's smartwatch also works as a fitness band.
The smartwatch comes with many pre-installed apps including Calendar, Maps, Weather Stopwatch, Siri, and Photo gallery. The store already filling fast with thrd-arty apps such as CNN, Instagram (hipsters rejoice), and Uber.
TAGS: wearable, smartwatch, Apple, Apple Watch