Snapdeal To Promote Jolla's Sailfish OS In India | TechTree.com
Snapdeal To Promote Jolla's Sailfish OS In India
Company may be looking at releasing its own range of products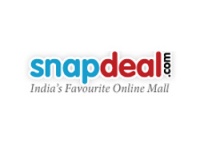 Finnish mobile company Jolla has partnered with e-commerce player Snapdeal to promote its Sailfish OS in India.
This comes in after Snapdeal entered the Sailfish OS Alliance and this gives the online marketplace a privilege licence to the OS and build its own mobile offering. Snapdeal also exclusively sells Jolla Sailfish-powered smartphones in India and is currently priced at Rs. 15,999.
The new deal may also be a hint that the Snapdeal may be mulling over releasing products of its own range, like Amazon or its Indian counterpart Flipkart.
Such ventures haven't really been successful in the past with Amazon suffering serious setback with its Fire smartphones. Flipkart too hasn't been successful with its Digiflip brand.
One of the biggest drawbacks of Sailfish is that there are limited number of apps in its app store. This may not really attract the Android users, who are used to having a number of options at their disposal.
Meanwhile, the Jolla announced a partnership with SSH Communications Security to develop a secure version of its Sailfish OS, called Sailfish Secure.
Both the companies stressed that the new "secure" OS will be an alternative to Android and other operating systems developed by US-based companies.
The company also announced the launch of Sailfish OS 2.0, which will be released first on the Jolla Tablet which will start shipping from Q2. Sailfish OS 2.0 brings an enhanced user interface, better multi-tasking, support for Intel architecture, and new software integration capabilities for partners.
Jolla was founded by a group of ex-Nokia engineers who worked on MeeGo operating system, disillusioned by the company's decision to pick Windows Phone as the future OS platform for its smartphones.