Motorola To Launch Moto E (2nd Gen) On March 10 | TechTree.com
Motorola To Launch Moto E (2nd Gen) On March 10
While there are a lot of added features, there is no change in the pricing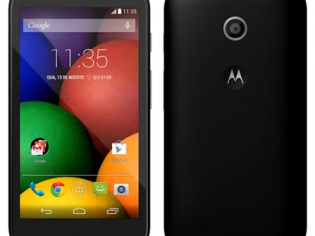 In what is expected to be yet another good value for money product, Motorola's Moto E (second generation) will be launched in India on March 10.
There are considerable upgrades to the first generation model, with the most noticeable being the camera. The earlier version had only a back camera with fixed-focus lens, but the latest offering comes with an auto-focusing camera and has a front-facing camera as well.
There has been no change on the pricing and will cost as much as its predecessor at Rs. 6,999 for the 3G variant. As in the past, it will be available only on Flipkart.
The second-gen Moto E has a 4.5-inch display and runs the latest Android 5.0 Lollipop software. It is powered by a 2390mAh battery and has got 1.2GHz Qualcomm Snapdragon processor and advanced graphics.
TAGS: Moto E