Apple Emerges As The Top Smartphone Vendor In Q4 2015 | TechTree.com
Apple Emerges As The Top Smartphone Vendor In Q4 2015
For the first time Samsung loses its top spot after 2011.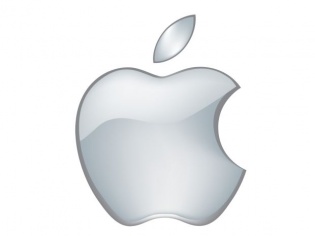 American technology research firm Gartner is back with some interesting numbers. According to the latest data, Samsung Lost the numero uno position to Apple globally in fourth quarter of 2014.
Tim Cook's decision to release the iPhone in two sizes turned out to be a masterstroke. Toppling a company like Samsung that has a smartphone at almost every price point is a big deal. The Korea-giant has been enjoying the top spot since 2011.
Apple's market share in the smartphone market during Q4, 2014 was 20.4%. That's only 0.5% higher than that of the Korean brand. Looking at the bigger picture, Garter's principal research analyst, Anshul Gupta, sees a steady decline in Samsung's market share. He points at the 10% slide in the fourth quarter.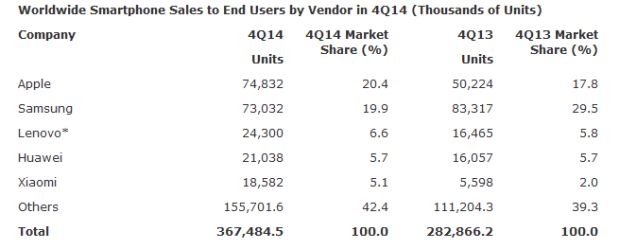 According to Roberta Cozza, research director at Gartner, Samsung is feeling pressure from Apple in the premium market and Chinese vendors in the budget segment.
It will be interesting to see whether the Galaxy S6 and Galaxy S6 Edge can help Samsung bounce back this year.
On a related note, Gartner's data highlights the downfall of the feature phones. In 2014, smartphone sales represented two-thirds of Global Phone Market. Clear indicator that more and more people are now making a switch to smartphones.
With dumb-phones taken into consideration, Samsung still dominates the overall handset market with 20.9% market share. Behind that is Apple with 10.2%. Trailing behind the iPhone maker is Microsoft (Nokia) with 9.9%. For nitty gritties, head over to Gartner.com.

TAGS: Mobile Phones, Apple, Samsung, Microsoft