Android Lollipop 5.1 To Rollout On Spice Dream Uno Soon
Spice becomes the first among Android One phones to release Android Lollipop 5.1 update.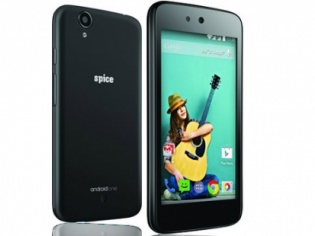 It looks like the home grown mobile maker Spice has announced the Android 5.1 Lollipop update.
Spice has become the first company under the Android One program to announce the latest Android update.
Spice Dream Uno and Spice Dream Uno H which comes with Android 4.4.4 KitKat out-of-the-box will be receiving the Lollipop 5.1 updates over the next few days, according to NDTV.
However, there seems to be no official announcement about the rollout of Android 5.1 Lollipop.
Some rumours have it that the Lollipop 5.1 update would be improving the system stability, interface, battery consumption and RAM management, smarter notifications, a fix for crashing apps and a better OK Google function.
It is worth noting that in India, Android One phones started receiving Android 5.0 Lollipop update in the last week of February. Despite Google's promise to deliver the Android updates soon after they are released to Android One phones; the company has disappointed consumers with months of delay in Android 5.0 Lollipop update.
But, the situation looks different for the Lollipop 5.1 updates as they are being rolled out to Android One phones first and Spice Dream Uno being the first among them.
TAGS: Android 5.0 Lollipop