iBall Overtakes Samsung To Become The Top Tablet Vendor In India | TechTree.com
iBall Overtakes Samsung To Become The Top Tablet Vendor In India
IDC states that affordable 7-inch tablets still dominate the Indian tablet market.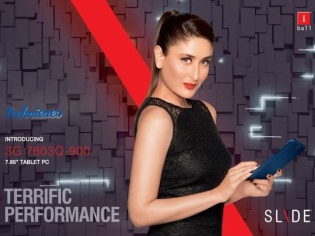 According to International Data Corporation (IDC), close to a million tablets were shipped in India during Q4. The bigger winner here turned out to be the domestic brand iBall that secured the numero uno position in the fourth quarter. While achieving this feat, iBall has beat the Korean electronics giant Samsung in the tablet segment.
The Indian brand holds around 15.6% marketshare. Not so far is Samsung with 12.9% chunk of the market. The Aakash-maker British-Canadian brand takes the third position. IDC labels it as a domestic player, probably because it handles a production plant in India.
Other brands worth mentioning are Lenovo and HP with 9.4% and 8.7% marketshare respectively.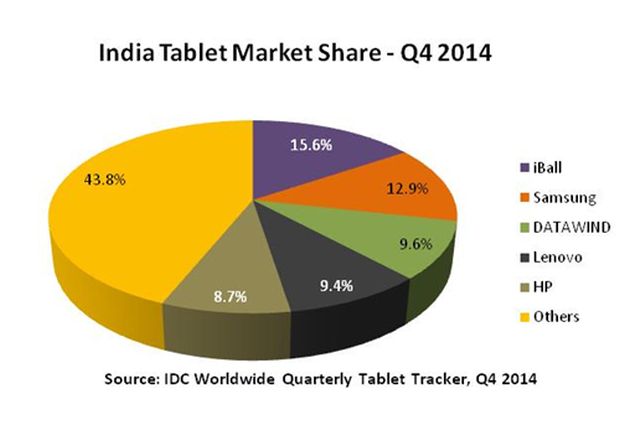 IDC states that affordable 7-inch tablets dominated the tablet market. There has been a decline in Wi-Fi only tablets. People are preferring 3G connected tablets that accounted for approximately 60% of the total shipments. IDC predicts that the 4G tablets will pick-up as more service providers rollout their LTE spectrums in 2015.
On the software front, Android is still ruling the roost. However, significant number of vendors are now exploring Microsoft's Windows in 8-9" form factor. Apple might be the most profitable company in the tablet segment, but its marketshare in India is negligible due to the premium pricing.
While the market showed a quarterly growth, on a yearly basis, the tablet market actually shrinker by 15%. Maybe because many people are coming back to low-cost computers such as netbooks.