Asus To Launch Zenfone2 And Zenfone Zoom This Year | TechTree.com
Asus To Launch Zenfone2 And Zenfone Zoom This Year
Zenfone 2 comes with a 4GB RAM while the Zenfone Zoom comes with an optical zoom.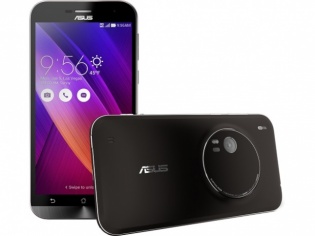 Asus has said that two of its new 5.5-inch devices - Zenfone 2 and Zenfone Zoom will be launched in India during the second and third quarter in 2015 at an undisclosed price.
Asus had previously announced the Zenfone 2 and Zenfone Zoom in Las Vegas.
The Zenfone Zoom is believed to be a powerful smartphone with full HD display and quad-core processor with 2GB RAM. It also houses 13MP rear camera and 5MP front camera which is a plus point for all the photography buffs. Also, the users need not worry about the mobile getting switched off as this phone comes with a 3000mAh battery.
However, Zenfone 2 is not only amongst the first phones to be powered by the new Intel Z3580 processor, but also is the first phone with 4GB RAM. But, the ZenFone Zoom on the flip-side is probably the slimmest phone with an optical zoom.
It looks like Asus already has too many products on the line to be launched in India and we sincerely suggest them to prioritize first and also that they need to ensure that there are enough supply to meet the customers' demands.
TAGS: ASUS Zenfone Zoom, ASUS Zenfone 2