Google Nexus 9 Available Exclusively On Amazon India At Rs. 43,073
Google Nexus 9 goes in par with the Apple iPad Air featuring a 2048x1536p resolution with 4:3 aspect ratio.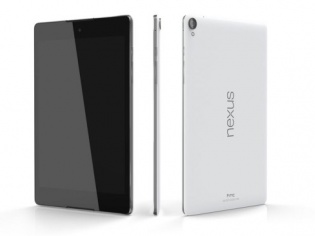 After waiting for quite a long time since Google unveiled its Nexus 9 tablet last year, the 4G LTE variant of the device is finally available exclusively on Amazon India at Rs. 43,073.
The 32GB tablet comes with an 8.9-inch display and an 8 megapixel rear camera with an f/2.4 aperture and a 1.6 megapixel front camera.
Powered by an NVIDIA Tegra K1 processor, 64-bit dual-core Denver CPU and 2GB RAM, the Nexus 9 is remarkably the first tablet to run Android 5.0 Lollipop which should be able to handle all the multitasking functions, heavy gaming and apps with ease.
With thin bezel and brushed metal sides, Nexus 9 is at par with the Apple iPad Air also featuring a 2048x1536 pixels of resolution with a 4:3 aspect ratio unlike the usual Android based tablets.
The device also gets a major boost with a 6,700 mAh battery that could last for up to days when compared to the 3,670 mAh battery which was integrated in the Nexus 7.
It should be noted that the LTE version with 32GB storage space comes with a nano SIM slot meant only for Internet data, and doesn't support calls. It offers 25GB of usable data.
Its add-on case is magnetically attached to the tablet which lets users leverage the fully responsive keyboard and type from any angle they want. The Nexus 9 Cover if bent on one corner launches the camera and when two corners are bent, the cover turns into a convenient stand for the tablet.
With sensuous looks and great performance, the Nexus 9 is surely a competition for the Apple iPad Air and we are just more than curious to see how well the device will play in its target market.
TAGS: Nexus 9