Rumour: Google Tablet Could Surface In May
The "new iPad" might face a real competitor in two months.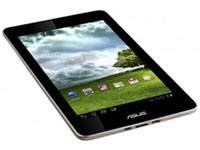 Google is reportedly prepping the launch of its latest "Nexus tablet" and it could happen as early as May. The company has chosen ASUS to produce the new 7" Android tab. While even the specifications are unknown, the price is widely expected to be around $149-199. This rumour has apparently originated from an anonymous senior employee at a US-based supply chain company for the device who has claimed, "It's a done deal!"
Google seldom makes a direct association with any device. Devices carrying the "Nexus" brand are usually the ones wholly endorsed by it to serve as role-models for others to follow. Therefore, these gadgets are deemed capable of running its OS as the company intends it to work ideally. At this expected cost, the tablet is half as expensive as the new iPad, and on par with the likes of Amazon Kindle Fire that tasted big success last year. While it is unlikely to be a high-powered tablet, the Nexus name virtually ensures that it will be a cut above the rest. We will not have to wait for long to find out as the new tab is expected to make an appearance at the CTIA event in New Orleans that will be held from 8 to 10 May.