The Tech Agenda For The 2012 Budget
A look at how the Union Budget will affect gadget afficionados.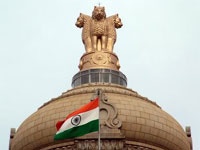 As we gear up to foot steeper bills while still taking home the same salary package, here's what the Budget has in store for gadget lovers. LCD and LED panels are set to get an exemption from Customs duty, while mobile phone parts will join the list as well. While solar-powered lamps and LED bulbs will now cost less, ACs, fridges, and phone bills will be dearer. Apart from this, the ambitious UID project will be allocated Rs 14,232 crore in FY13, and this Aadhar platform will drive the Public Distribution System (PDS). All services except those in the negative list will attract sales tax, which has been hiked from 10% to 12%. Since nothing has been said about the hike in educational cess, the new rate is deemed to be 14.5%. Considering the increased import duties on almost all products, this is not seem such a happy budget at all. Brace yourselves for a depressing, scam-filled year.
TAGS: Government, Mobile Phones, Displays, Gizmos, Home Appliances, Telecom, Kamakshi