Micromax, Samsung Claim Market Leadership In India | TechTree.com
Micromax, Samsung Claim Market Leadership In India
Canalys report said Micromax topped with 22% market share, whiel GFK Data said Samsung had 34%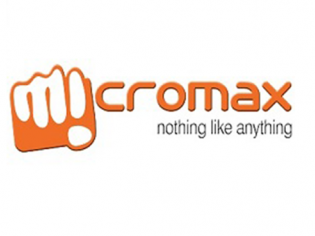 It turned out to be an ugly battle for supremacy as both Micromax and Samsung claimed to be the top smartphone vendors in the country, quoting different reports.
First came the Canalys report, which claimed that Micromax had displaced Samsung from No. 1 spot in the Q4 of 2014, which said Micro max had 22 percent of the market share, while Samsung had 20.
Samsung was quick to react and released the GFK Data, which it claims to be based on real sales numbers, that claimed that Samsung still had close to 34 percent market share.
Canalys report
The findings from Canalys' recently published report indicated that in Q4 2014 in India, 23 percent of shipments were of devices priced under $100 (Rs 6,000), while 41 percent were of devices in the $100 to $200 range (Rs 6,000 to Rs 12,000).
This means Micromax had almost 64 per cent of the market to capitalise. There were a lot of apprehensions when the Indian company's flagship line like Canvas Nitro and Canvas Hue was priced below Rs. 12,000. All those have been put to rest by these latest numbers.
Thanks to this strategy, Micromax have captured 22 percent of the market share, while Samsung is second with a 20 percent share.
According to Canalys Analyst Rushabh Doshi, "Canalys believes catering to local market preferences will become increasingly important. Micromax has been quicker than its competitors to improve the appeal of devices, for example, by including a wide variety of local languages on its Unite phones. Lava, another domestic vendor, has launched devices that cater to the preference for greater battery life - in this case a couple of days."
Overall, the Indian market for smartphones experienced very strong annual growth of 90 per cent, with 21.6 million units shipping in the fourth quarter. The other major local vendors continued to jostle for third and fourth places. The top four players in Q4 2014 in India by units shipped were Micromax, Samsung, Karbonn and Lava.
GFK Data report
As per GFK data, Samsung's volume market share in the October-December 2014 quarter was 34.3% and the value market share was 35.8%.
According to Asim Warsi, Vice President, Marketing, Mobile business, Samsung India Electronics Pvt. Ltd., said, "In the entire year 2014, we continued to lead the market with innovative and exciting offerings. Our volume market share in the smartphone market in the year was 35.7%, which is more than double than that of the next player, while our value share was 40.2%, which is more than four times the next player. The GFK data is based on actual retail sales in 50,000-plus population cities."
TAGS: Micromax, Samsung, Indian Smartphone Market