Download: Microsoft's Picturesque Brings Back Widgets To Android Lock Screens | TechTree.com
Download: Microsoft's Picturesque Brings Back Widgets To Android Lock Screens
Indeed, this is Microsoft sneakily pushing out its services in a beautiful and subtle way.
While Android smartphone owners are clearly not running short of customisable lockscreen options any time soon, Microsoft seems to have build another one of its own.
Picturesque as it is called, will allow you to display all those beautiful Bing lockscreen images that Windows Phone owners love to set on your Android smartphone.
No this is not a replacement for Microsoft's earlier Next Lock Screen app, but seems more like a separate project altogether.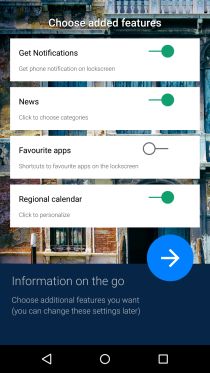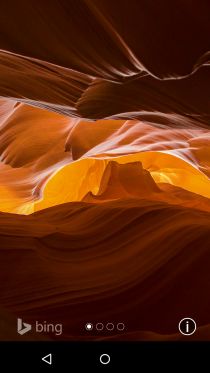 The set-up process.
But there's more. Apart from functioning as a lockscreen, the app also delivers, weather, news, notifications such as missed calls and messages and even search straight from your lockscreen. There are toggles for Bluetooth, Wi-Fi volume and more available out here as well. There are even India-related features such as regional calendars and the Muhurat available.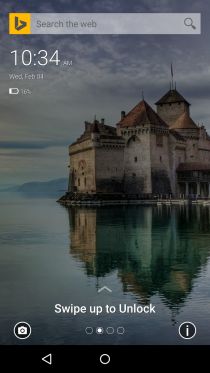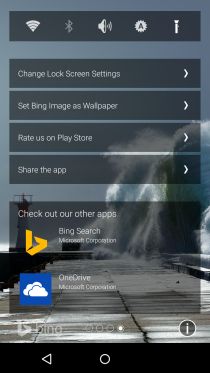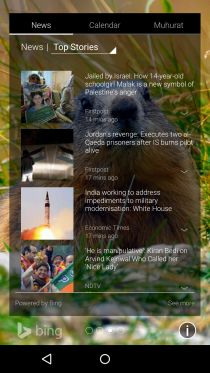 Consistent widgets-like UI for your lockscreen.
The app looks clean and will allow you to scroll between images by just shaking your phone or swiping to the right from the main screen. At the same time the widget-like interface does create some clutter and might get a overwhelming at times. What is important and welcoming is Microsoft's switch to Google's Material Design with the app.
However, we could not help but note that search engine is set to default to Bing. So yes, Microsoft is pitching its services at Android users.
While it may not be irritating for those who have switched over from the Windows Phone camp, there is a lot more that can be accomplished using third party alternatives from the Play Store; using Google's services instead.
Name; Picturesque
Published: Microsoft Corporation
Platform: Android (4.0.3 and up)
Size: 2.7 MB
Download: Play Store