Download: Wally+ Expense Tracker For Android | TechTree.com
Download: Wally+ Expense Tracker For Android
We somehow wished that it would not ask so many questions.
After being on the App Store for quite a while, the team at Wally finally launched its app on the Google Play store with their revamped app for Android called Wally+. The Android app at first looks somewhat similar compared to the iOS version, that many love to use, but once you step in, you kind of realise that the latter is indeed easier to use.
I used Wally+ for almost a week and I must say, that it is one of the smartest expense tracking apps around. Upon opening the app you will be asked to log in and create an account after which you will be asked to add in details like your current salary and the amount you would like to save. Post that is where things get a bit complicated, but this could be said for both the iOS and the Android version of the app.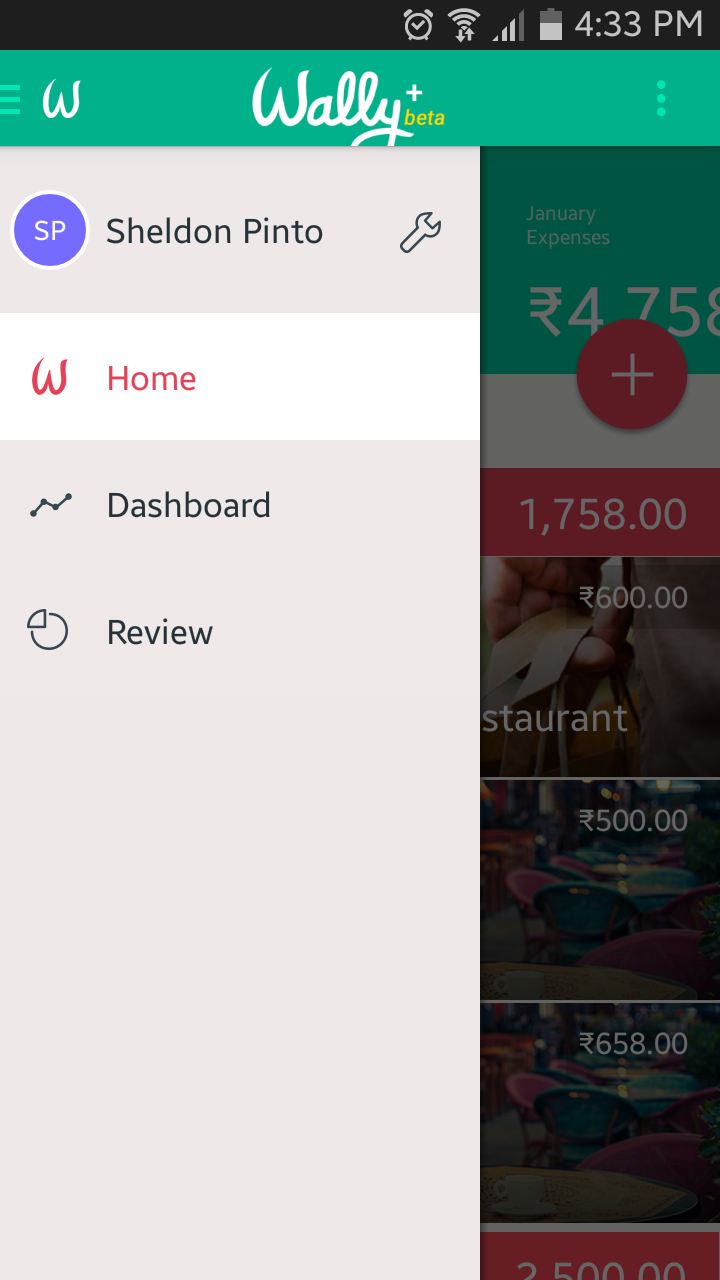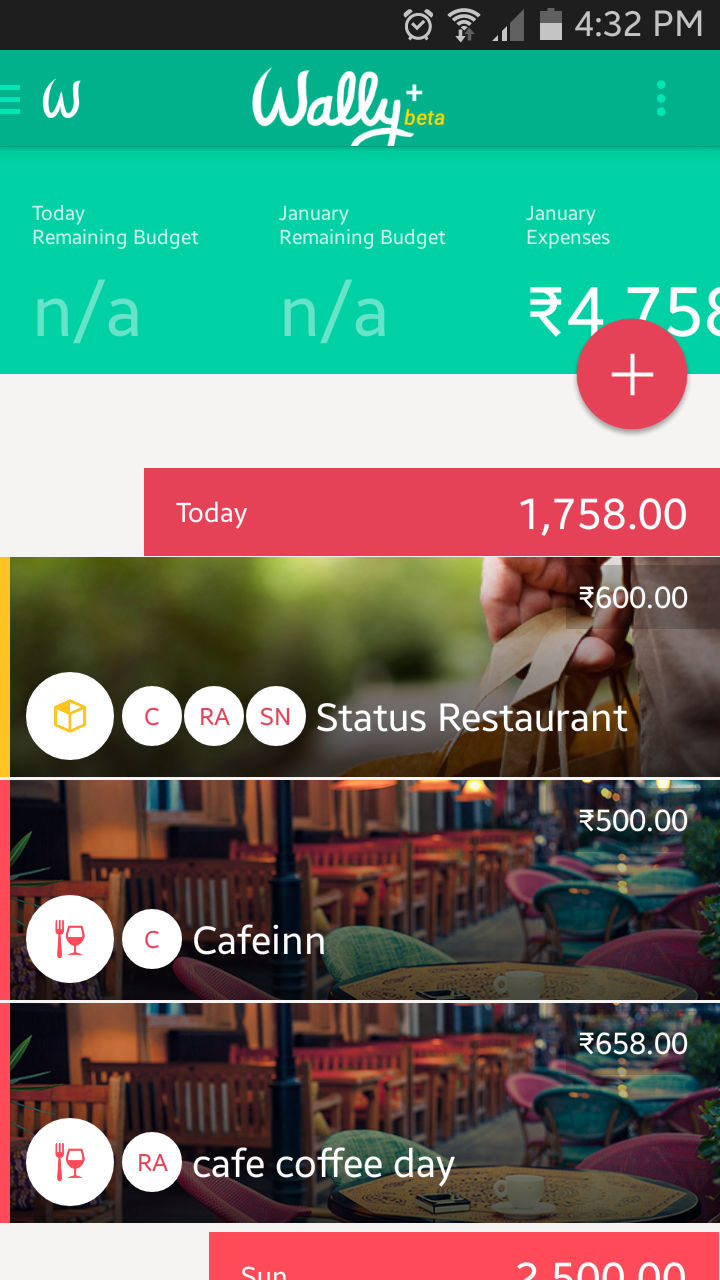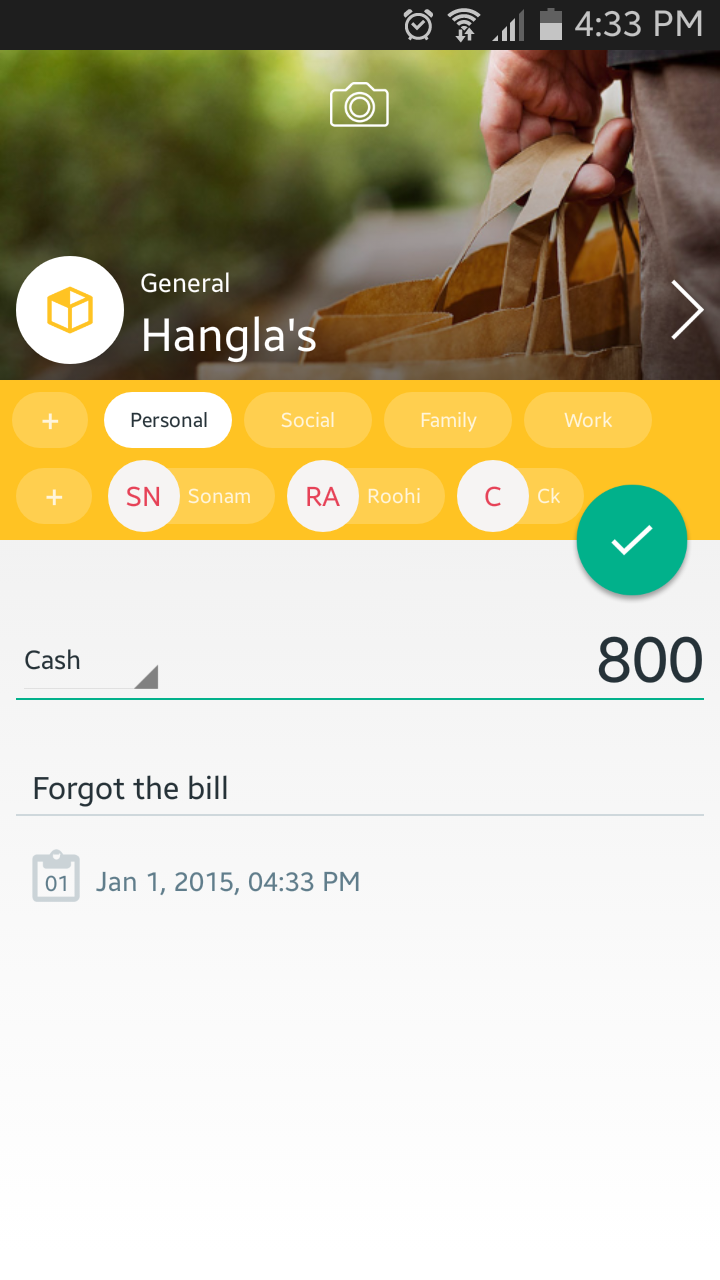 To add an expense you hit the prominent "+" button that shows the presence of Google's Material Design influence that is present throughout the app. Post that is where things get a bit complicated and tiresome. The first time you enter all these details you get pretty excited. It's just that when you have to repeatedly enter all these details, that an entry turns into a task.
The app will find places (coffee shops, restaurants etc. ) around you and automatically tag you with them when you add an expense. Problem is, that it is not always as accurate as you want it to be, even though you can select from a list of guesses. You can even tag friends that are present with you when you add an expense and more importantly, in what category it falls under such as Personal, Work etc.
Still then Wally+ is clearly not about just entering the details, but figuring where your money disappears from your monthly salaries; and this is right about where things get interesting.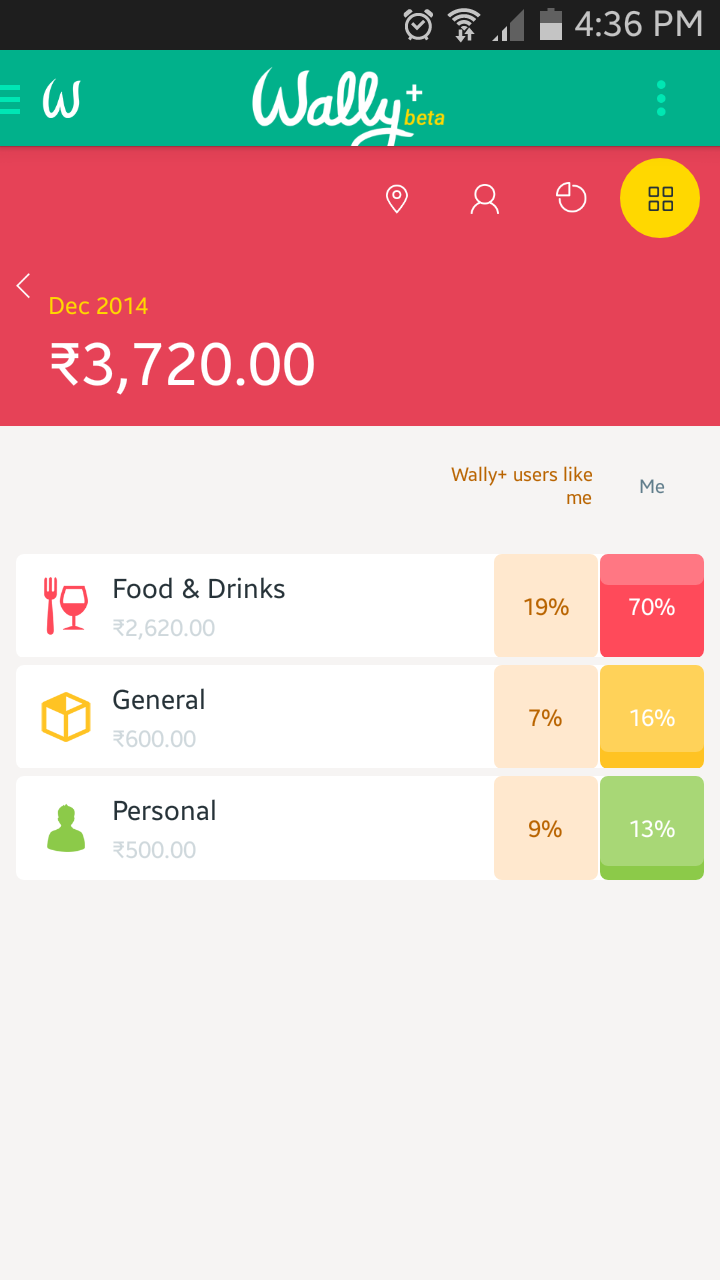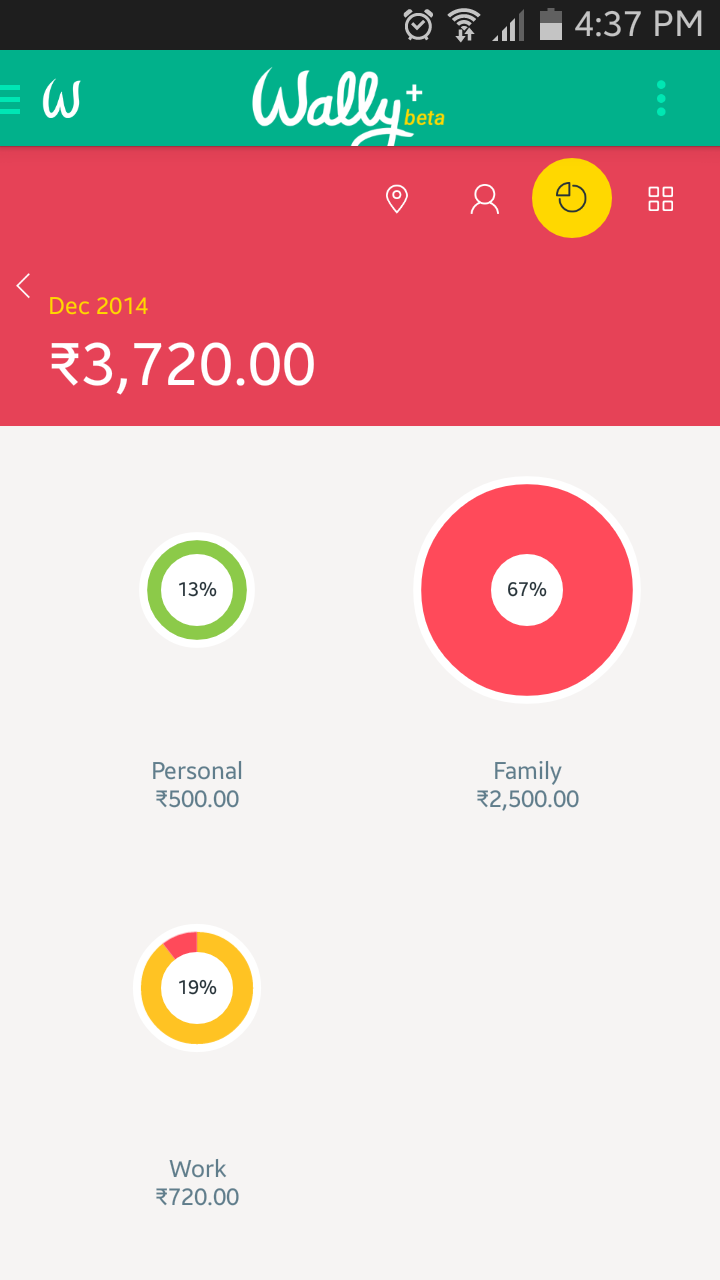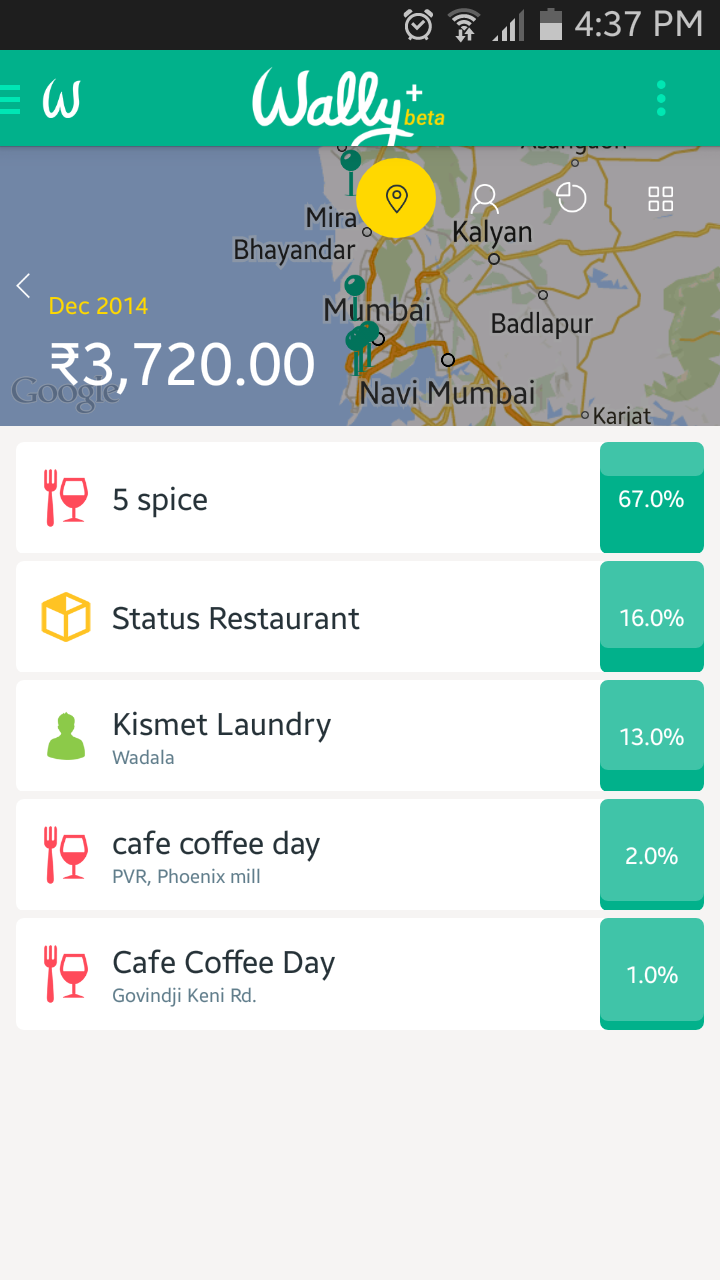 The app has a section called Review. All those tags (that you entered earlier) give you statistics about where you spend your money the most, what purpose you spend your money for (like food, shopping, groceries) and even with whom you end up spending most of your money. And yes, the statistics (that are well laid out, we must add) are very, very, interesting and will most of the times turn out to be an eye opener.
Indeed Wally+ for Android makes tracking your day-to-day expenses pretty interesting. It's just that I would have preferred if there was a web app to accompany it as well. More importantly, I would have loved it even more if there would be an easier way to enter all that data by turning the whole process into a check-in (which people often use on social media) instead of a separate task that you have to complete after you finish dining at a restaurant. Leaving the restaurant premises should automatically prompt the user to enter a cheque amount leading to an effortless way of entering data into the app.
Still then, Wally+ is a polished product that certainly gets full marks on design but gets a bit tedious while entering data, which is something that developer could fix in a future update.
Name: Wally+
Publisher: Wally Global Ltd
Platform: Android
Size: 5.3 MB
Download: Google Play Store