What To Expect From HTC's Upcoming Flagship One (M9) | TechTree.com
What To Expect From HTC's Upcoming Flagship One (M9)
Thanks to serial-leaker Upleaks, we have the most complete set of rumoured tech specs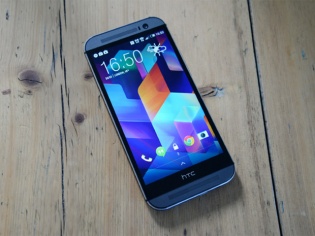 We've been hearing a lot about HTC's upcoming flagship smartphone, revealing tiny bits of information about what to expect from the Taiwanese superpower in 2015. Now, thanks to serial-leaker @Upleaks, we may have what could be the most comprehensive list of specifications for the HTC One (M9) or Hima.
According to Upleaks, the device will sport a 5-inch 1080p display, which is identical to the current M8 flagship smartphone from HTC. The device will be powered by Qualcomm's most powerful Snapdragon 810 SoC, coupled to no less than 3GB of RAM.
At the rear of the phone will sit a Sony-sourced 20.7MP primary camera, while the front facing unit could either be a 13MP or a 4-UltraPixel unit. Powering all that hardware will be a 2840mAh battery, while the device will run on Android 5.0 with HTC's new Sense 7.0 software on top.
While earlier rumors have pointed at the upcoming flagship from HTC to feature a 5.5-inch UHD display, the report suggests that those specs could be attributed to the Prime variant of the device. Further, the Prime variant could be launched first, followed by the launch of the regular flagship smartphone.
Given that everything we know so far about the upcoming flagship device from HTC is based off rumors, it is possible that the tech specs of the device actually vary. That said, Upleaks has had quite a good record when it comes to revealing HTC's plans in the past.
Another tidbit of information the report treats us with is the uncertainty surrounding what HTC will name the upcoming device. We wouldn't be surprised if the company sticks with One (M9), but Upleaks claims the device could be called the HTC Hima instead.
TAGS: HTC, One (M9), HTC Hima, Snapdragon 810