Apple's Retina MacBook Air Will Enter Mass Production In Spring 2015
The new rumour suggests the device will go into production alongside the Apple Watch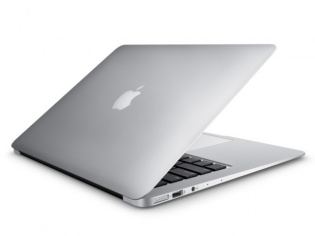 Apple's long-rumored Retina MacBook Air may finally go on sale next year, following yet another leak suggesting that the device will enter mass production in Spring 2015. Citing anonymous sources in the known of Apple's supply chain, Digitimes reports that the device will go into production alongside the Apple Watch.
In line with previous leaks of the Retina MacBook Air, the device will apparently feature a construction that's slimmer than the current MacBook Air. The latest notebook from Apple will also house a 12-inch display and will be powered by Intel's next-generation Broadwell chips, that could make for a fan-less design.
Rumors of the Retina MacBook Air have been around since 2012, and the report adds that production was pushed back due to slow supply of components from vendors. Now however, the problem has apparently been resolved which is accelerating the push to roll out the next-generation MacBook Air devices.
Digitimes also reiterates that Apple will launch the Retina MacBook Air in Space Grey and Gold shades apart from the regular Silver, following their success on the recent iPhones and iPads. Moreover, the device is expected to be positioned as a high-end device and will initially be available in limited supply.
TAGS: Apple, Retina Display, MacBook Air, Intel, Broadwell