Android One To Debut In Bangladesh, Nepal & Sri Lanka Next | TechTree.com
Android One To Debut In Bangladesh, Nepal & Sri Lanka Next
Apart from Karbonn, Spice and Micromax selling their devices, Bangladesh's Symphone will unveil its first Android One smartphone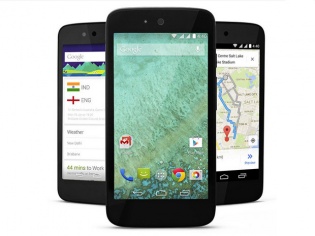 Google has announced that its affordable smartphone program - Android One - will make its way to Bangladesh, Nepal and Sri Lanka in the coming weeks. The three countries will become the first markets after India where Android One devices will go on sale, and says its a step in connecting the "next 5 billion people".
The population of the three nations put together stands at 200 million, and with low smartphone penetration are prime targets of Google's affordable smartphone program. The Cupertino giant has tied up with several local manufacturers and network partners, apart from India's Karbonn, Micromax and Spice.
Bangladesh's Symphony will launch its first Android One device, the Roar A50, but the company refrained from providing any further details about the device. As usual, Google is promising users that it will provide regular software updates for all Android One devices, making for a high-quality Android experience.
There however is no word yet on large global manufacturers like HTC and Lenovo getting in on the Android One program. Google had also announced its tie up with chipmaker Qualcomm, who claimed it would bring 4G LTE connectivity to sub-$100 devices, making for high-speed internet connectivity on low-cost mobile devices.
Despite getting off to a not-so-great start in India, Google isn't giving up on its Android One program just yet. The company is lining up a whole new range of devices, apart from continually adding partners to the program. However, critics claim that for Android One to be successful, Google needs to undercut the price of devices even further.
TAGS: Google, Android One, low-cost smartphone