Facebook Adds Auto-Enhancing Feature For Photos on iPhone
While not everyone is interested in enhancing their status update photos, it still does make a lot of sense.
Agreed that the photo-enhancing crowd usually heads to Instagram, but Facebook thinks that a lot of its users (mainly mobile) are interested in editing their photos before posting things online. So after a lot of work and research, the company has released an update for iPhones that will allow its users to auto-enhance their photos before posting them online.
The process is pretty simple, you tap to update your status and attach a photo from your Photos app upon which you will see the image show up as an attachment for your post. It is in that very same space that you will now see the new auto-enhance button that will allow you to enhance your photos with just one click.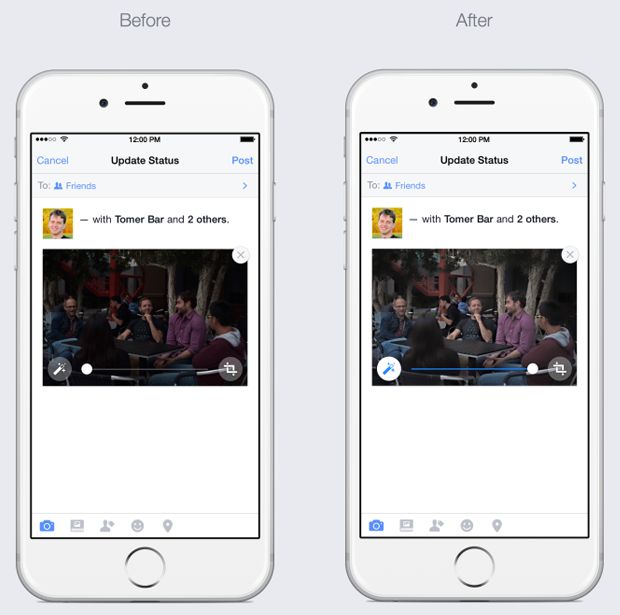 For those who like to tinker, Facebook has been a bit generous and delivered a slider to increase or decrease the level of enhancement so that it suits your tastes. There is even a crop button to cut out all those extras in your selfie. Clearly Facebook knows that not everyone likes filters like on its other property, Instagram.
For those who are on Google+, the feature is almost a year old and has been pretty useful this far. We tried the new tool with a few photos and while it was not as good as Google's Auto Awesome, it was useful at the least.
As of now the update is only available for iPhone owners, but as Techcrunch reports, it may head over to Android as well.
TAGS: Social Media, Facebook, Software, Apps, Apple iPhone, iOS