Xiaomi Breaks Into Top-5 Smartphone Vendors' List | TechTree.com
Xiaomi Breaks Into Top-5 Smartphone Vendors' List
Samsung loses close to 8% share in smarphone market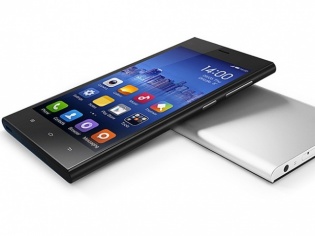 Xiaomi may be entangled in a legal row in India, but they have plenty to smile about as they entered the top-five smartphone vendors in the Q3 of 2014. Meanwhile, Samsung witnessed a dip in its share that will a concern for them.
According to a Q3 report by Gartner, Xiaomi is the biggest gainer as the sales of smartphones increased by 20.3%. Xiaomi had a market share of 1.5% in 2013 Q3, but made some giant strides to garner 5.2% market share in 2014.
Most of the market leaders have managed to see the positive side of the growth, but Samsung despite being the No. 1 smartphone brand continued to lose out on its market share.
As a matter of fact, Samsung is only vendor to register a negative growth of 8%. Samsung had a share of 32.1% in Q3 of 2013, but it has dipped to 24.4% this year. This means that Samsung has managed to sell almost 70 lakh less smartphones than it did in last year's quarter.
On the other hand, Apple has managed to hold on to its second position and has seen a marginal rise from 12.1% to 12.7%.
In the third quarter of 2014, three of the top five smartphone vendors were Chinese. Huawei, Xiaomi and Lenovo grew their collective market share by 4.1 percentage points.
As expected the feature phones' sales declined by 25%, as smartphones accounted for 66% of the mobile phone market. This has seen Nokia cling on to the second position in the mobile phone sales with 9.5% share, but still a long way behind Samsung which has 20.6% market share.
Amongst the Indian players, Micromax is positioned in the 10th position and has managed to increase the market share from 1.5% to 2.2%.
The biggest concern in the overall mobile phones sales is for Samsung, which saw it lose 5% of the market share. For the couple of quarters the Korean giant has been suffering from the onslaught of Chinese vendors and it will be interesting to note whether they will be able to stem the rot in the coming days.