Motorola Plans To Bring Affordable 4G Smartphones To India In 2015
The move will help the company achieve its goal of becoming India's third largest smartphone vendor by next year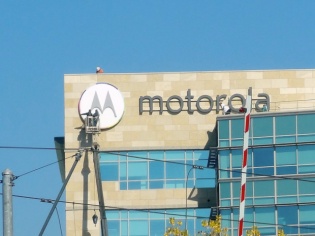 Motorola Mobility plans to bring affordable 4G smartphones to the Indian and Brazilian markets in 2015, calling it a critical move in order to become the market leader. The company is aiming to become India's third largest smartphone vendor next year, up from its current fourth spot, on the back of strong demand.
"The transition to 4G (in India) will come quickly," said Rick Osterloh, President and CEO of Motorola Mobility, in an interview with the Economic Times. "Next year, we are going to be very aggressive in the 4G value proposition for end user."
The completion of Motorola's acquisition by Lenovo has made the Chinese PC giant the third largest global smartphone vendor. However, for now the two companies will operate independently, with India being the only market where both Lenovo and Motorola have existing devices businesses.
"India is absolutely essential. India and Brazil are countries that we think first when we think about our business because that's the future," added Osterloh. Currently support for 4G bands on smartphones in India is mostly restricted to high-end devices, but industry watchers believe 4G on sub-$100 devices is soon coming.
In India, Motorola expects sales to cross the 3 million units mark by the end of January 2015 - a herculean task for an ailing company that marked its re-entry into the market in February this year. Osterloh added that the company's exclusive partnership with e-retailer Flipkart has been extremely fruitful, and will continue.
TAGS: Motorola, 4G LTE, low-cost smartphone