WhatsApp Could Be Working On A Web Client Called 'WhatsApp Web' | TechTree.com
WhatsApp Could Be Working On A Web Client Called 'WhatsApp Web'
The move will bring the popular messaging service to typing-friendly devices such as notebooks and PCs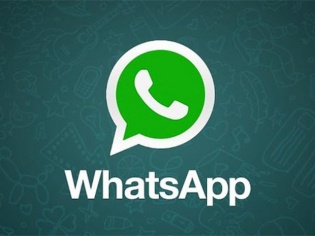 WhatsApp may be the most popular mobile messaging platform in the world, but that's also it's biggest flaw – it's available exclusively on mobile. However, if new reports are true, the much loved app could soon have a web client which will improve its adoption among users that switch between PCs and mobile devices.
Since its inception, WhatsApp has required a SIM card to work, using phone numbers rather than usernames and passwords for authentication. This has restricted use of the app on smartphones, certain feature phones and tablets with SIM calling capabilities, but never notebooks and PCs which offer typing-friendly keyboards.
The guys on AndroidWorld.nl have opened up the app's version 2.11.471 APK to find several mentions of 'WhatsApp Web' (presumably the web client version of WhatsApp) logging in and out of computers, with hints of tracking your status and latest activity in web sessions.
While the developers of WhatsApp are officially a part of Facebook, it seems that logging in on the web will not require a Facebook login. Instead the web version of WhatsApp will use a method similar to Telegram, using your phone to verify your identity, but with QR codes rather than text messages.
There's no particular timeline on the release of WhatsApp's web client, and all we have to go on so far are mere clues of its existence. However, considering that most of WhatsApp's rival services are already offering such a service, we'd say its highly likely that the service will come to the web.
Moreover, WhatsApp's popularity in emerging markets hints at the fact that people use their mobile devices as their primary computers, however this isn't the case in developed markets. With the launch of WhatsApp Web, users who switch between multiple devices for communication could be drawn towards the service.
TAGS: undefined