Samsung Begins Manufacturing Apple's Upcoming A9 SoC
The chips apparently went into production on December 11 at Samsung's facility in Austin, Texas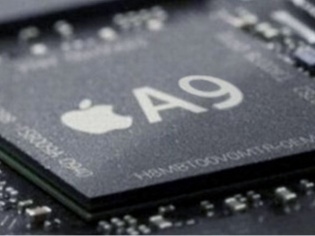 Korean tech behemoth Samsung has apparently begun manufacturing Apple's next generation A9 SoC (system-on-chip) which will utilize a 14nm process. According to Korean publication Electronic Times, the chip went into production on December 11 at Samsung's facility in Austin, Texas.
There has been a lot of speculation as to who Apple will employ to manufacture its next-generation mobile processors, with the company ditching Samsung for Taiwan's TSMC for this year's A8 and A8X SoCs. Even now, Apple is expected to split orders between Samsung and TSMC, making sure it isn't reliant on just one company.
Signs of Samsung getting back into the game came when Dr. Kinam Kim, President of Samsung's semiconductor business said that the company's profits will increase once it begins supplying chips to Apple from its 14nm line. He added that production will begin by the end of the year, so if true the new report does adhere to the timeline.
While it's apparent that Apple has been trying to reduce its dependance on its closest rival, Samsung's technological prowess does appear to be playing in its favor. Moreover, with Samsung's failing fortunes in the smartphone business, it's the right time for the company to cash in on the success of iPhones and iPads.
TAGS: Apple, Samsung, Apple A9 SoC, processors